13th August, 2021
Here at Tidy Design we like to help out and give back where we can. Be it writing and illustrating a short story for a local school, or designing flyers for an annual art exhibition. These little side-projects keep us busy, they keep us creative…
Latest flyer design…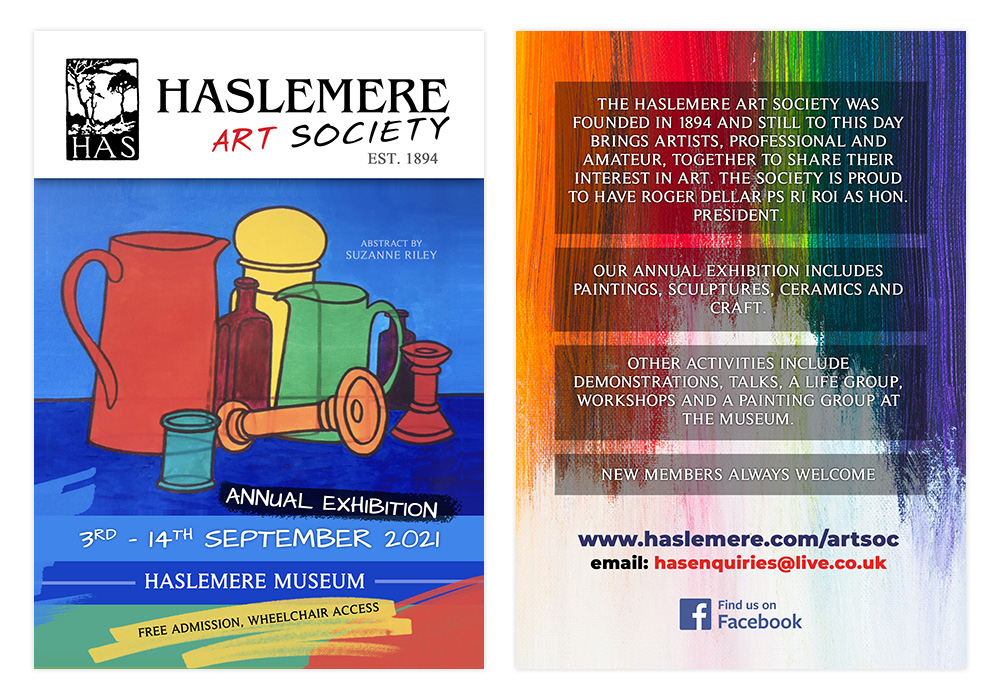 Past flyer designs…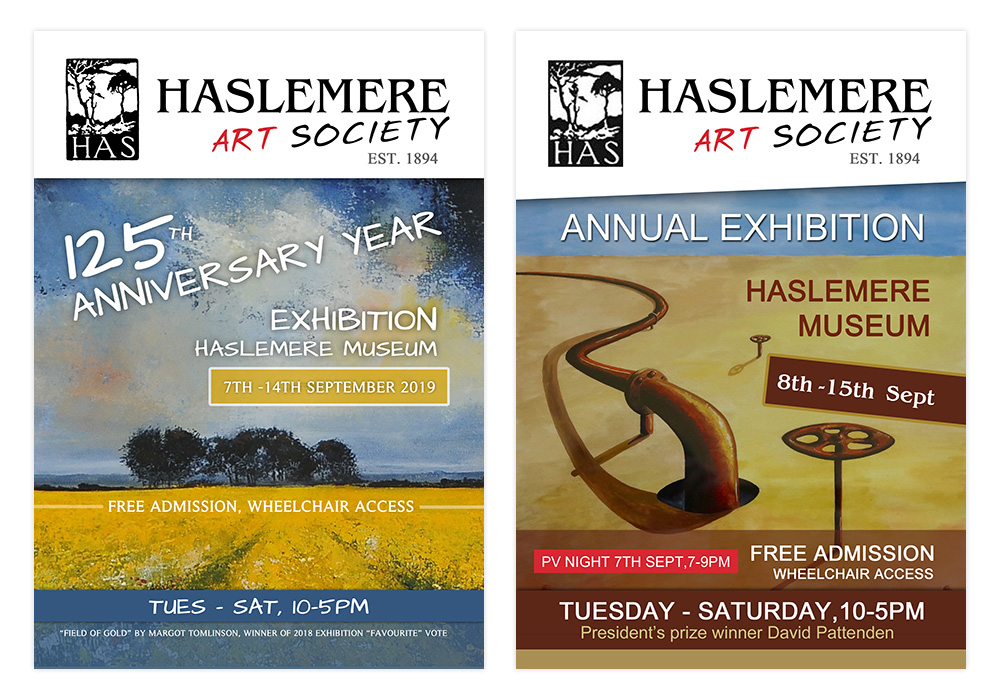 As someone who has displayed my own artwork at these Haslemere exhibitions, it feels good to contribute and support this event. A bespoke flyer design gives them much more flexibility, they are not confined to a specific layout or style.
Mike has for the last few years designed flyers for the Haslemere Art Society and we are delighted with his latest design for our September 2021 Exhibition. It is colourful and eye catching, a perfect marketing tool to distribute to local shops and coffee shops and hand out at the "Painting in Town" event. Mike is a very creative artist in his own right with beautiful pen drawings and we hope to see some of them at our Exhibition.

– Kaja van Walt
Chairman Haslemere Art Society
Flyer Designer in Southsea, Portsmouth
If you are looking for a bespoke flyer design then look no further, Tidy Design would be delighted to help. A professional looking flyer design will make a great first impression, thus grabbing peoples attention. A quality flyer should get your message across fast, and ensure you stand out from the crowd.
Being a tech company we know that flyers are pretty old school! However, for certain industries and sectors you may wish to consider them. For example; a Portsmouth based hair dressers, Southsea cafes, tattoo shops, personal trainers looking to build up a local client base, upcoming events, a new restaurant, local tradesmen etc… For these sectors, maybe some old school marketing is not a bad idea…
Portsmouth Flyer Design
A Tidy-tip; the best way of maximising your flyer (its impact on an audience) is to include an attention grabbing offer with a call to action! Think about colour, fonts and company branding. If you would like to brain storm your ideas or need help producing a professional looking flyer then contact us today! Tidy Design was founded back in 2007 and is based in Southsea, Portsmouth.
I hope you found some value in this post, until next time, keep it Tidy!
Mike