24th April, 2021
Earlier this year Tidy Design decided to help promote World Ocean Day at Court Lane Junior School in Drayton, Portsmouth. As my eldest son attends school there, plus we've side-projects such as Sea Life Art, offering our support was a no brainer!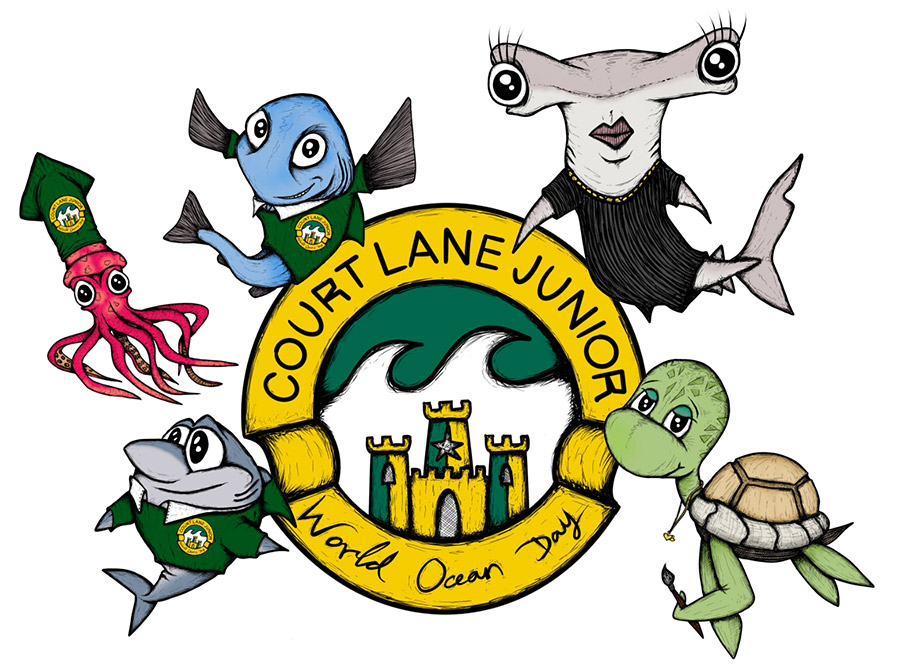 The plan; write and illustrate a short ocean themed story. This story will be based on Court Lane Junior School, incorporating ocean life, a few teachers and school activities. The children at Court Lane Junior School will however need to finish it off. So a healthy mix of ocean research, creative writing and drawing is on the agenda.
World Ocean Day Portsmouth, Hampshire
World Oceans Day gives us all an opportunity to spread awareness, it is held every year on the 8th of June. As Portsmouth is a coastal city we are blessed with some great beaches and seaside locations. Who doesn't enjoy an ice cream on Southsea beach, a coffee in Eastney, or a walk around Old Portsmouth.
It is super important we teach and educate our children about the ocean. The ocean accounts for 70% of the worlds surface, and 50-80% of the oxygen we breathe! With this in mind, we really should look after and respect it more.
An ocean themed school story…
This is a story about a school, I think you know it's name. Where little sharks and fishies go, the school is called Court Lane. Ocean creatures near and far, they come to learn and play. But every year they take the time, to focus on this day…
You can download and read our World Ocean Day story below. Please note we still need some help from the little dudes at Court Lane, so it is not yet finished. Stay tuned for more news on this fun little school project.
Thanks for visiting, take care and see you again soon!
Mike