25th May, 2020
Understanding Google Keywords for SEO.
Keyword research is pretty important. It helps us understand what content to create to best impact your business, website traffic and search results. Although people do tend to search for similar things, there are billions of potential keyword combinations and we can't target them all…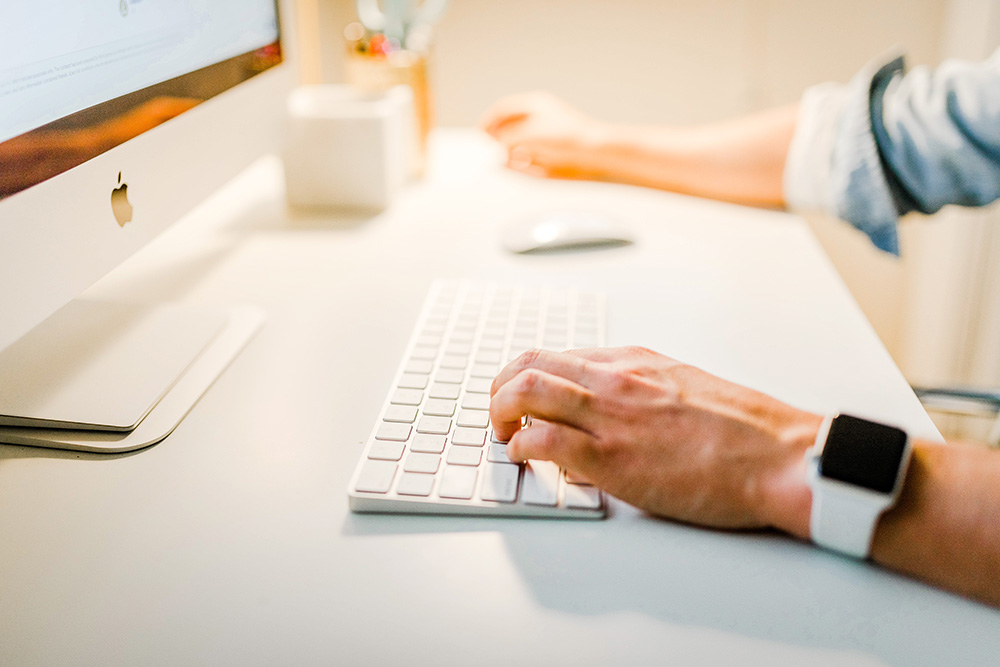 A keyword or key-phrase is something that you and I type into Google. From here we hope to find a relevant search result, navigating to a few of the websites that Google present to us. The want of every business owner is to appear top of Google, converting exposure into traffic, and traffic into business.
Understanding keywords and keyword data is a vital part of any digital marketing campaign. You will need to (1) know what keywords are being searched relevant to your business, (2) assess search volume and (3) understand who is currently top of Google and why. With this data we can ask; are these keywords obtainable?
Digital Marketing Agencies
Are you thinking about digital marketing, growing your business online using various SEO techniques? Getting started we'd suggest finding a middle ground, a small selection of keywords that are realistic. If you have a new website then this can make it difficult to rank high on Google, especially for heavy weight (high value and high demand) keywords. We'd suggest you box clever, construct a keyword list that can be developed and reviewed as your business / website grows.
Below I have listed a few Tidy-tips for reviewing and understanding Google keywords. I hope you find them useful…
Answering a question
Questions, questions, questions. We all love to ask Google questions. Why not target keyword phrases in the form of a question. Helping others is great, aim to provide quality advice or some free support. Answering a question or offering some help is always appreciated, and it looks good for your brand. I appreciate this is a big ask, quality content takes time and most of us business folk have little free time. You could always look at adding a FAQ's page to your website, utilising the FAQ Schema. Here is an awesome website I came across for reviewing similar questions asked online, why not check it out alsoasked.com and have a think about the kind of questions your customers will be asking…
Keeping keywords relevant
The most important question is; are my keywords relevant? I am not saying every page on your website needs to spam the same set of "most wanted" keywords. We do however need to step back and review the bigger picture. So the question is; are the keywords you target something that your audience will care about? Are your keywords relevant to a service or product you can offer? Are the keywords selected plus content being delivered offering real value to an end user? If your answer is yes then great, keep on adding and developing.
Volume and trends
Monthly search volumes will fluctuate when you think of trends and seasons, so it is good to factor this into your digital marketing campaign. We use a tool provided by Moz to assess keyword data, they provide location based monthly estimates – its pretty cool data! We also use Google Search Console as this too offers some interesting keyword data. As you'd expect, a higher number of monthly searches will mean a lot more competition. So as per above, box clever and look at lower-to-medium volume keywords. But most importantly, keep them relevant to your business.
Competitor keywords
You'd be amazed how much data is available online! Reviewing the competition is a great way of assessing your own keywords and key-phrases. Competitor analysis tends to consist of researching backlinks, keywords, content and code. So if you know you are targeting "X" keyword then we can review how "X" keyword is being used on competitor websites. If you know the keywords you aim to target on Google, then why not take a look at who is currently top and why.
Conclusion
Identifying and progressing with the right set of keywords or key-phrases is very important. Also, reviewing and assessing your current keyword rankings and keyword trends is important too. We should not be complacent but become more dynamic with our Digital Marketing campaigns…
I hope you enjoyed this post? Please feel free to send over any questions you may have on Google search, SEO, digital marketing or keyword research. Best of luck with your online journey, and here's to a lovely bank holiday Monday! It is time to put the MacBook away and enjoy the garden / sunshine.
Take care, keep safe and chat soon.
Mike