2nd October, 2012
Google are constantly seeking new ways to give people the most relevant answers to their queries, quickly and effectively. Continually tuning their algorithms to adjust to new content becoming available all the time online, Google have recently rolled out a refresh of their Panda algorithm.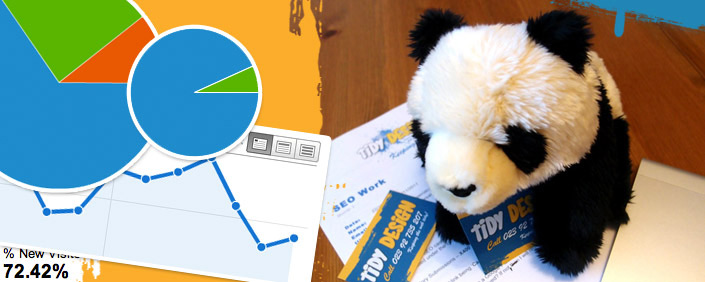 Since Google's official announcement of their first Panda Update back in 2011, there have been a string of updates, the most recent in mid-September.
When Google announces an update, the impact that it is expected to have on search engine results is often notified in advance.
The impact of the first ever Panda Update was substantial. In the U.S. alone it was estimated by Google to have an impact on 11.8 percent of all queries. In contrast, with less than 0.7% of queries noticeably affected, the roll out of the latest Panda updated has, in line with many of the changes that Google make, been a subtle one that few people will have noticed.
If your organic search results have been influenced by a Google Panda update then please tell us about it below, we would love to hear from you.
Kerry McPhail