2nd August, 2012
Did you know a recent refresh of the Google Panda algorithm was carried out on 25th July 2012? This was believed to have impacted on about 1% of search results; this nevertheless represents a significant figure.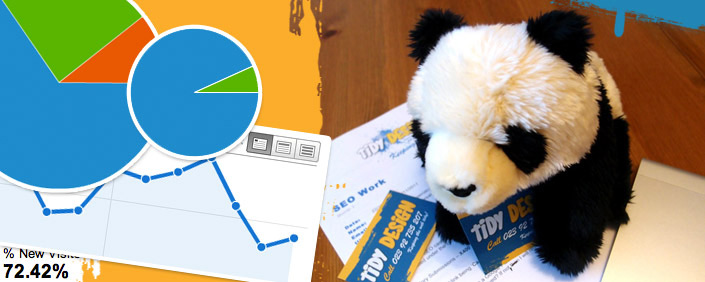 Google's Panda algorithm change has improved rankings for a large number of high quality websites. However the advice to businesses from Google remains to continue paying attention to delivering a high quality user experience to customers visiting your website, rather than placing too great a focus on what Google's current ranking algorithms or signals may or may not be.
Given that Panda represents just one of approximately five hundred search improvements rolling out this year, this is wise indeed. Delivering a high quality user experience is key to any great SEO campaign and something that we at Tidy Design are keen to encourage.
The purpose of a site quality algorithm such as Panda, is to help users find high quality websites, while at the same time reducing the rankings of poor-quality sites with spammy content… 2012 is looking like an interesting year for SEO!