2nd February, 2021
There is a lot of data available online, if we have a question, we tend to Google it! But when it comes to targeting specific keywords typed into Google, searches with the potential to generate us business, which should we pick?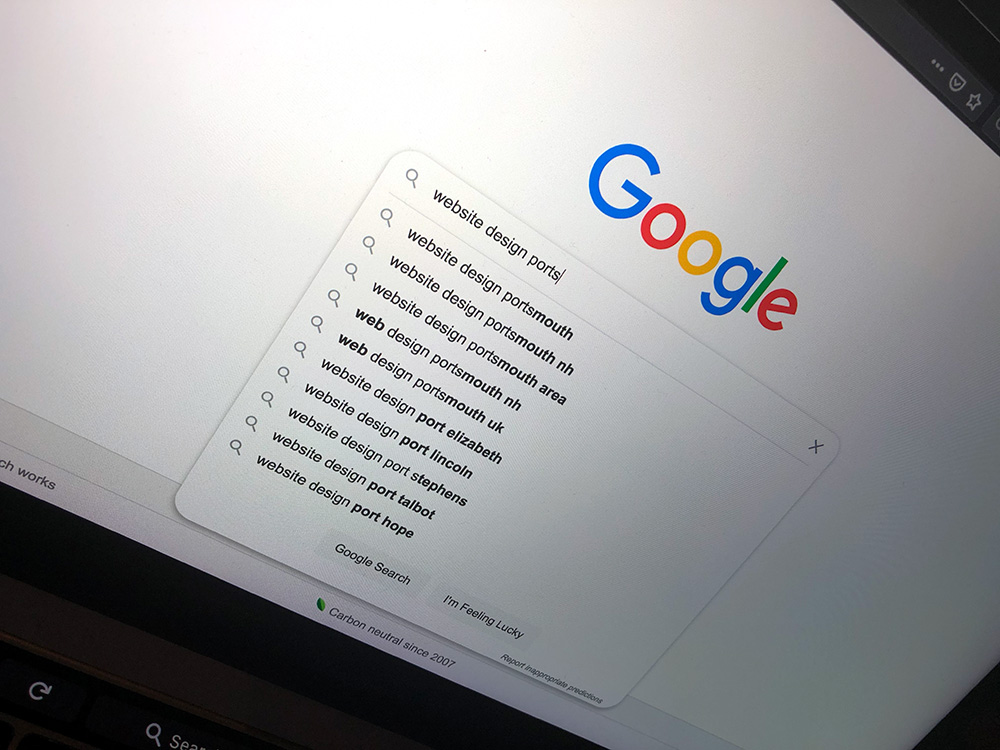 There are many awesome keyword tools available online, however these research tools are going to be a month or more behind, they tend to look at past behaviour. This means there is a huge number of NEW search queries and keywords just waiting to be found.
Using Google Autosuggest to find Keywords
So how do you find awesome new keywords to target? Well, why not scrape Google autosuggest and see what Google has to say. This is free and easy to do, first you will need to add a url into your address bar.
https://suggestqueries.google.com/complete/search?output=toolbar&hl=&gl=uk&q=
And then add your search term at the end in speech marks AKA inverted commas (after q=), for example "digital marketing"
https://suggestqueries.google.com/complete/search?output=toolbar&hl=&gl=uk&q="digital marketing"
This will give you a list of the most common suggested queries linked to your search term. Pretty cool hey, you can now find relevant and/or additional queries to target. The best part of this neat little autosuggest trick is obtaining newer queries, those that have recently started trending on Google.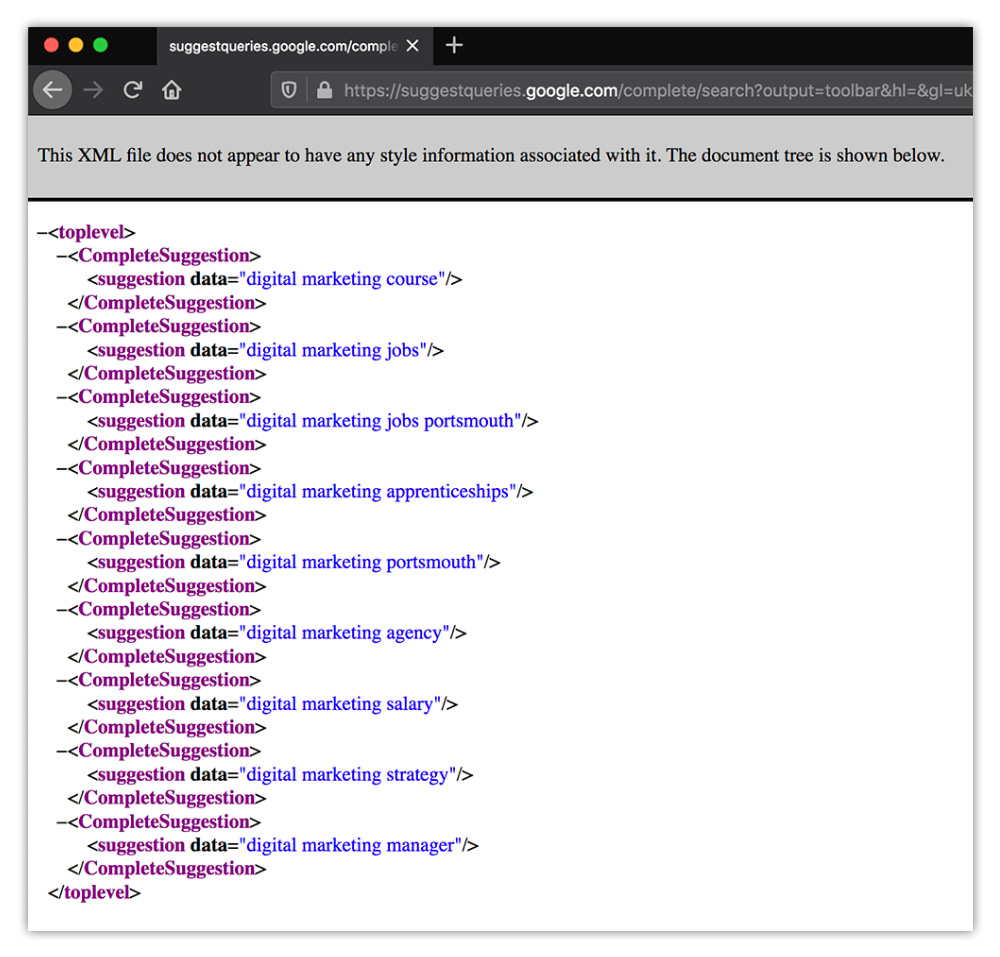 Once you have gathered up and processed your Google autosuggest data you have a few options, the main ones being to optimise existing web pages and/or start creating new content based on your findings. Selecting the right keywords and search terms for your business is very important, so the more data you have the better.
I hope you found this post helpful, please visit our digital marketing page for more awesome content, advice, tips and tricks.
Until next time, keep it Tidy!
Mike