18th December, 2010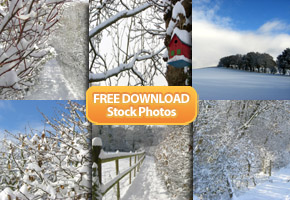 Today Tidy Design has been out and about making the most of all this awesome snow! Ok, snow is not good for business and it is very disruptive… However it is the weekend and Tidy Design has been working flat out in recent weeks, so we have a 'let's have some fun' attitude!
As mentioned in an earlier blog post when I uploaded several other FREE autumnal stock photos for you to download, images are very important when designing websites… Most of the time we purchase images from iStockPhoto.com (Remember never to use photos from a Google image search!) or we take our mobiles / cameras out and about to capture our own photos, a fun and cheap alternative to buying stock photography.
So to conclude, I have just spent some time in Photoshop tidying up several winter themed photographs taken today, I hope you find a good home for them!