13th February, 2011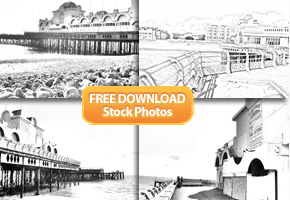 Yesterday my wife and I took a nice long walk down Southsea beach to recharge our batteries after a very busy week at the office… At Tidy Design we feel it is really important for people with desk jobs to stay active, eat healthy and keep fit! After all, a healthy body equals a healthy mind!
Anyway, yesterdays walk that lasted just under two hours also involved me snapping away with my camera and capturing a load of photos of the South Parade Pier on Southsea beach in Portsmouth.
These photographs I later edited in Photoshop for you to download as FREE stock images for projects, websites or what ever you like!
A blog post on how to edit your own images using Photoshop to appear like these will soon follow! Until then, you can find even more FREE stock photos by clicking here.