22nd August, 2013
With Halloween fast approaching, this evening I fancied creating some FREE social icons in the style of a pumpkin. Yes you guessed it, more tidy FREE Stuff!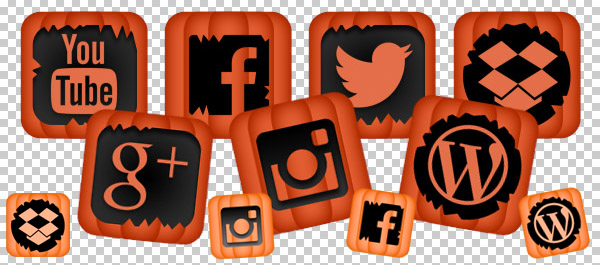 These YouTube, Facebook, twitter, DropBox, Google+, Instagram and WordPress pumpkin icons are totally free!!! They can be used on both commercial and non-commercial projects, all we ask in return is not to re-sell or distribute our work via any third party sites.
If you find a tidy home for these pumpkin icons then please link back to our site or tell us about it below, we really appreciate the link and feedback… Enjoy!