24th January, 2011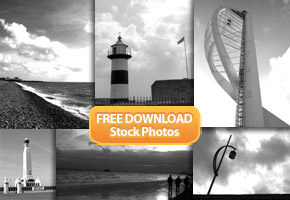 Following the creation and upload of our FREE Autumnal and FREE Winter stock photos I thought it would be a good idea to go through old files and folders to locate some FREE Portsmouth stock photography! Although people contact us from all over the UK thanks to the power of the World Wide Web, a high percentage of our clients and those who call or email regarding websites are based in the South.
With this in mind I have spent some time today in Photoshop tidying up several FREE stock photos taken in and around Southsea, Portsmouth. Tidy Design is offering these photos as a FREE download, so if you are based in Portsmouth and looking to create a new website then we hope these FREE Portsmouth stock photos will help.
Throughout 2011 and beyond Tidy Design will be working hard to develop and expand its 'News Blog', we hope that by including FREE stock photos, FREE marketing tips and FREE code etc our blog will offer something unique and awesome to all its readers!
Although these Portsmouth stock photographs have been taken on different dates, occasions and trips with family and friends, I am sure you will find a good home for them on your website… Have a tidy day!