20th September, 2011
Coool! Today Mr Postman delivered our stunning new business cards!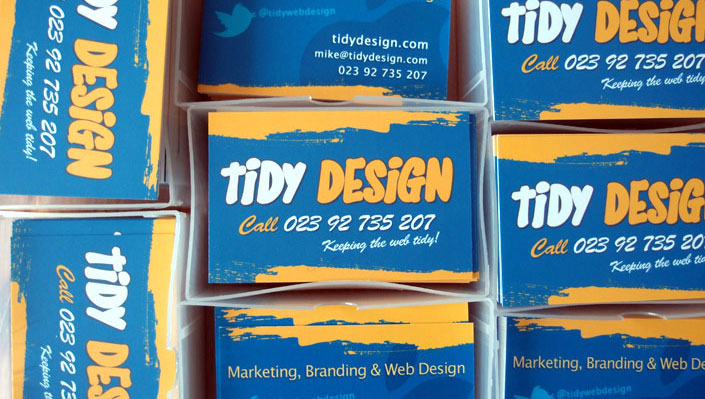 Those of you who read our blog will know Tidy Design is working very hard this year to expand / develop our services, products and business. With this exciting and challenging adventure ahead, we thought it was about time we designed and ordered some new business cards for the many new meetings, networking events and business trips we aim to make! I hope you like them?
Looking for a bespoke business card designer based in Portsmouth, Hampshire? Why not send us an email; we would be delighted to offer our creative thoughts, ideas and advice on your business card. We also know a really awesome printer based in the South that we would highly recommend… With X500 business cards from £60, full colour, matt laminated both sides, 400g silk board as standard, it is a no brainer!
Our design work is charged per hour (a double sided design taking approximately 1.5 hours), and we would deliver your bespoke business card as a print ready pdf file with bleed and trim marks ready for print.