29th July, 2013
With internet usage increasing via portable and wireless devices, including tablets and smart phones, there has never been a better time to invest in a highly effective mobile website.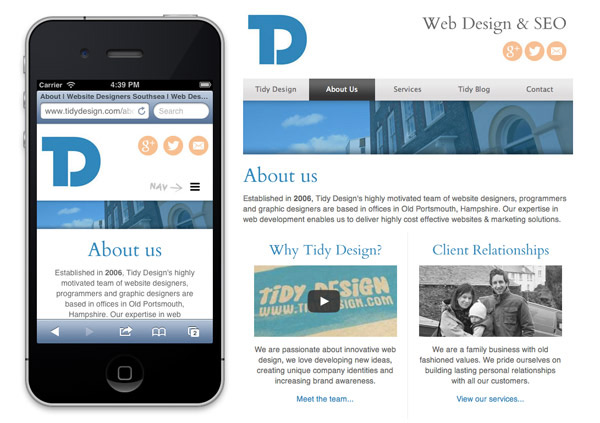 Mobile traffic is growing exponentially and set to accelerate, with mobile visitors to sites fast becoming crucial to business success in today's highly competitive global marketplace.
Lets face it; in todays busy world mobile visitors are choosing to make online purchases via their smartphones whilst on the move! It is therefor imperative to consider building your website in way that will enable mobile sales.
Mobile visitors are happy to access and read content on the go – whether it's sitting on the tube, in the back of a taxi or waiting in a queue. As a business we need to cater for this.
Deciding what it is that you wish to offer your customers and how best they can access this information is essential when considering how to create a great mobile site.
You might wish to build a separate mobile site, with its own URL or to create a mobile responsive site. The key is to decide on exactly what content you wish to offer your mobile customers and how best to serve that content to them.
Determine what it is that visitors to your main site are seeking. The answer will help you to decide whether the mobile version of your site will be used in a similar way to your main site or whether your mobile site visitors are in fact seeking different information to those seated at their desk. If their reasons for visiting both your main site and mobile site are similar, why not simply create a mobile site that replicates your main site, in the form of a mobile responsive design?
Mobile visitors to your site will happily scroll through content and are often accessing text when they are in queues or even relaxing on the sofa! Remember; their user experience is quite different to that of a home PC user.
One thing is certain – whether you opt for a mobile responsive site or a separate mobile site, you will be making a smart move towards increasing your online presence, future proofing your business and building that all important competitive edge.
Kerry McPhail