30th June, 2023
The Anatomy of a Good Website: 10 Best Practices and Modern Design Trends
In today's digital landscape, having a well-designed and modern website is crucial for businesses to thrive. Whether you're still relying on hardcoded HTML brochure sites or looking to revamp your online presence, adopting best practices and modern design trends can make a significant difference.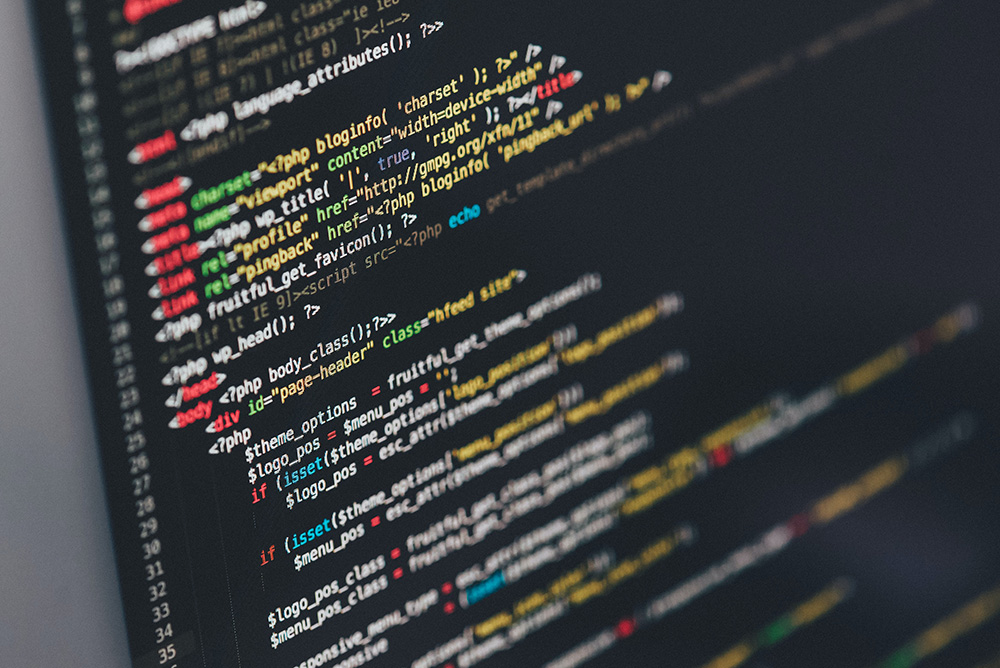 In this blog post, we will explore ten key elements that contribute to a good website, along with the benefits of implementing newer build processes and content management systems (CMS). As a web design agency based in Portsmouth, Hampshire, established way back in 2007! Tidy Design understands the importance of local visibility, organic search, and attracting new people to your website. So let's jump straight in, here are 10 best practices and modern day design trends:
1. Responsive Design for a Mobile-First Experience:
In the age of smartphones, a responsive website design that adapts seamlessly to different devices and screen sizes is essential. Mobile-first design ensures your website is optimised for mobile users, delivering a positive user experience and improved search rankings. By incorporating a responsive design, your website will reach a wider audience and engage visitors across all devices.
2. Speed and Performance Optimisation:
Website speed is a critical factor in user satisfaction and search engine rankings. Slow-loading websites often result in higher bounce rates and decreased conversions. Implementing newer build processes like Gulp allows for streamlined workflows, automated tasks, and optimised assets, resulting in faster load times. Improved performance not only enhances user experience but also positively impacts search engine optimisation (SEO).
3. Clear and Intuitive Navigation:
A well-organised and user-friendly navigation is paramount to help visitors find what they're looking for. Employing a logical and intuitive navigation structure makes it easier for both users and search engines to navigate your site effectively. By providing clear navigation menus and incorporating search functionality, you can enhance the overall user experience and encourage visitors to explore more of your website's content. You may also wish to consider breadcrumbs and/or CTA's (a "call to action") on a web page to help users navigate your website.
4. Engaging and Relevant Content:
Compelling and relevant content plays a vital role in attracting and retaining visitors. You can utilise a CMS such as WordPress to manage your content efficiently. With WordPress, you can easily create, update, and publish content without the need for technical expertise. Regularly publishing high-quality articles and blog posts can really help establish your authority, improve search engine visibility, and engage your target audience.
5. Search Engine Optimisation (SEO):
To maximise your website and brand visibility, implementing SEO best practices is essential. For example you should optimise your website's meta tags, headings, and page content with relevant keywords. You should conduct regular keyword research, experiment with meta descriptions, optimise images, and build quality backlinks to help enhance your rankings on Google. There is a lot to consider when it comes to SEO. Think of it like going to the gym, results don't happen over night, there will be a big time investment required.
6. Visual Appeal and Modern Design:
Aesthetics play a significant role in attracting and retaining visitors. We'd suggest you adopt modern design trends such as clean layouts, appealing typography, visually pleasing colour schemes, and high-quality graphics / images. Ensure your website reflects your brand identity while maintaining a professional and Tidy look. A visually engaging website creates a positive first impression, this encourages visitors to stay longer and recommend to a friend.
7. Seamless User Experience (UX):
User experience is crucial for converting visitors into customers. Optimise your company website UX by prioritising ease of use. Think clear and decisive calls to action, accessibility and an intuitive website design. Interactive elements can also help, such as contact forms, chatbots, and social media integration, to engage visitors to communicate. A Tidy user experience encourages visitors to explore your website further, increasing the likelihood of conversions.
8. Integration with Social Media:
Integrating your website with social media platforms strengthens your online presence and enables easy sharing of your content. Add social media buttons or widgets to encourage visitors to follow, like, and share your content. Social media engagement amplifies your brand exposure and can drive more traffic to your website.
9. Secure and Trustworthy Environment:
Ensuring the security of your website is crucial for many reasons! Here at Tidy Design we'd suggest you adopt security measures like HTTPS encryption, regular updates and backups. to help reassure potential customers, why not communicate your commitment to data protection and privacy on your website.
10. Analytics and Continuous Improvement:
Implementing analytics tools, such as Google Analytics, allows you to monitor your website's performance, track user behaviour, and gain valuable insights. Data helps us identify areas for improvement, make data-driven decisions, and refine your website's design and content strategy. Continuous monitoring and optimisation are key to staying ahead in the ever-evolving digital landscape.
Conclusion:
Embracing modern design trends, utilising newer build processes like Gulp, and adopting a CMS like WordPress can transform your outdated website into a powerful online asset. By focusing on mobile-first design, optimising speed and performance, creating engaging content, and implementing SEO best practices, you can improve your website's visibility, user experience, and search engine rankings.
Remember, a good website is an ongoing endeavour. Regularly updating and maintaining your website in line with evolving design trends and best practices is crucial to ensure its long-term success. Tidy Design is here to help and assist you on this journey, your success is our success.
Thanks for reading this post on web design best practices and modern design trends. And also thanks to ChatGPT for your assistance in creating this post.
Until next time, keep it Tidy!
Mike