14th January, 2013
As technology advances, the importance of communicating directly with your customers not only locally but globally becomes increasingly vital for today businesses. Communicating great ideas that capture the interest and attention of your audience will help to raise awareness of your company's products and services, and is of course essential to your success.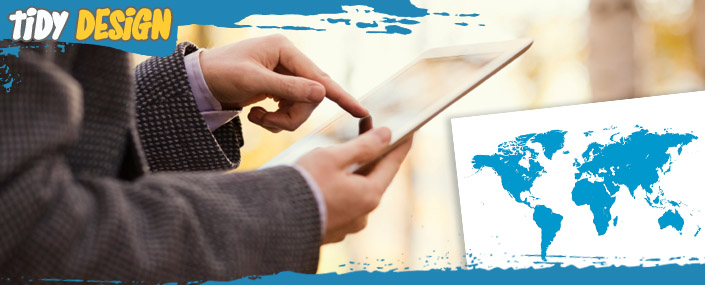 Are you looking to create a distinct advantage when it comes to rising above your competitors?
Here at Tidy Design we fully appreciate the importance of tailoring all content we create for you to suit the specific requirements of your target audience. What's more we can offer that content in wide variety of languages.
Working closely with a number of language colleges, we offer content in a wide variety of translations. Why not contact us today to find out more about how we can help you?
By addressing your clients' needs via great content written in a  language and style they will truly enjoy engaging with, you will generate loyalty and interest while winning new customers and raising your brand profile online.
Our published in-house content writer Kerry McPhail is passionate about creating fresh informative articles tailored to meet your specific requirements.  Delivering quality content in the language you require, Tidy Design create bespoke communications to suit your every need. We are also able to undertake keyword research for search engine optimisation purposes. By understanding your immediate competition, we are able to suggest ways in which to build your online profile and raise awareness of your company's products and services in a ways that ensure a distinct competitive advantage for your business.
Fully experienced in translating and creating great content, we are proud to offer our services to all market sectors, not only in Portsmouth, but throughout the UK and overseas too.