7th December, 2012
Last week we launched a new website for Winchester Language College, this is the fifth website and college for TEG (Tompkins Educational Group) in five years! Impressive growth or what!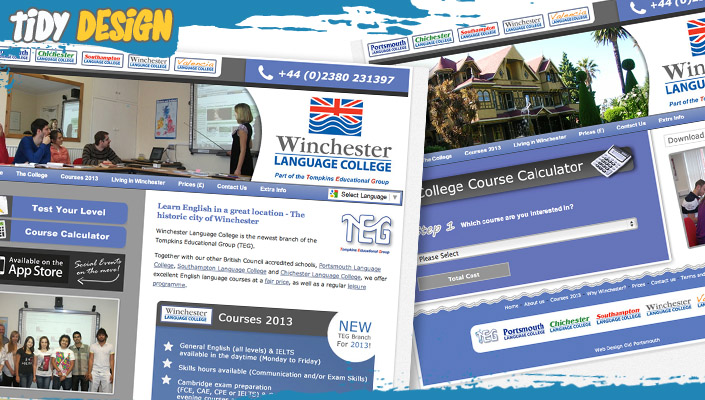 As David Tompkins was one of our first Tidy Design clients, I feel privileged to be witnessing (and part of) such a business success story! I am please to say David has become a very good friend over the years. With lots in common such as business, parenthood and beer, our meetings tend to involve a trip to the pub where we escape to put the world to rights!
Good luck David with Winchester Language College, 2013 is looking like another exciting chapter for TEG!
Finally, if you are based in Winchester and looking for a web design agency to create or update your website then please give us a call. The team at Tidy Design would be delighted to help.