22nd August, 2011
Following the launch of Valencia Language College earlier this year, last week Tidy Design launched Urlaub Cornwall, a site targeted at the German tourists who travel and explore the lovely Cornish countryside each year.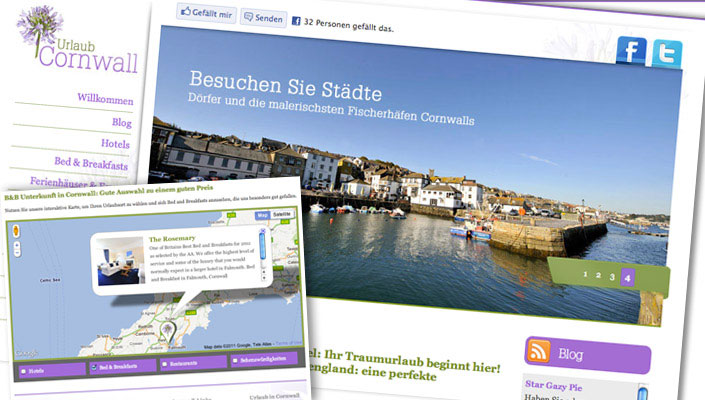 Visit Urlaub in Cornwall
Between the team at Urlaub Cornwall and Tidy Design we are now mapping out a wave of intense SEO (Search Engine Optimisation) for the forth-coming months… Below is small testimonial we received today Re the Urlaub Cornwall website:
Hi Mike, Just a short note to say thanks very much for the Tidy Design team's work on our new Urlaub Cornwall site, it's looking fantastic and has exceeded our expectations. It was a challenge to develop a site completely in German, but it works really well. We're looking forward to the next phase…the SEO campaign which is crucial! Again many thanks.
Lets hope future SERPs (Search Engine Result Pages) and our SEO efforts will also exceed expectations. A massive thanks to Urlaub Cornwall for choosing Tidy Design, we are very happy you like the site and look forward to the future 🙂