4th September, 2011
A website wireframe or 'design blueprint' as some people call it is a basic outline of how a website should look and behave… Today I sketched out a wireframe for version two of our start-up company website, please see below: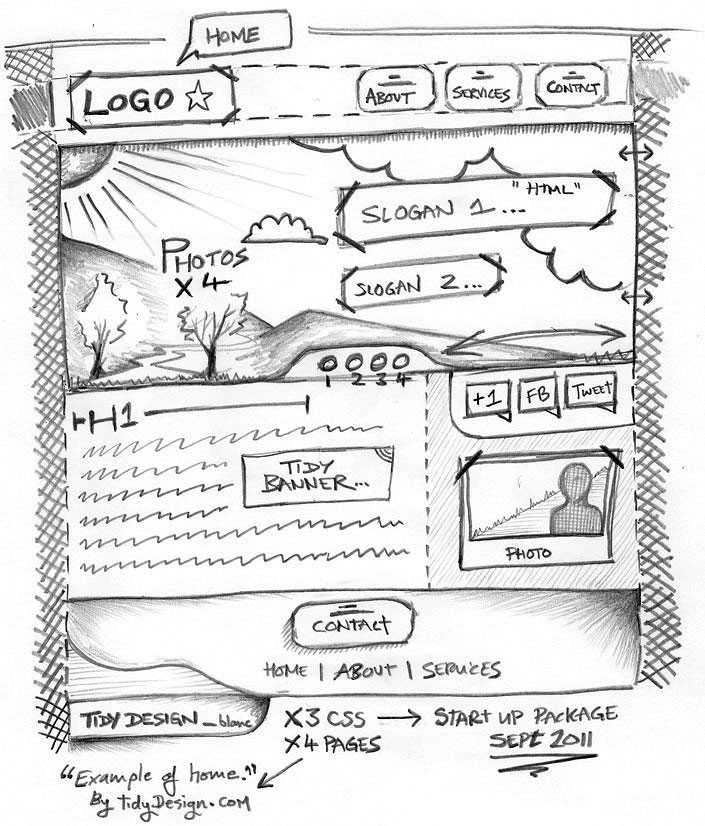 The above helps me understand the basic elements of the web page. It tells me this site will consist of four pages; I have made notes on systems and site functionality, vital data that needs to be set in stone (by the business owner) before a web designer starts coding the night away!
Ok, not everyone will be able to sketch out a wireframe like above… However listing key information displayed on each web page, site functionality and important areas within your website is a must! As a business owner you will need to deliver your requirements to a web designer in the best way possible, wireframes or job specs can save both time and money, the design is more calculated and the developer understands exactly what they are building.
Information needs to be in black and white prior to starting a project or quoting for work, an experienced web designer will take your wireframe or job spec then estimated his/her time multiplied by an hourly rate… As well as websites, wireframes are usually used for mobile sites and web applications.
If you would like any help mapping out your website or creating a wireframe for your website then please do not hesitate to contact us, we are always happy to point you in the right direction.