14th August, 2010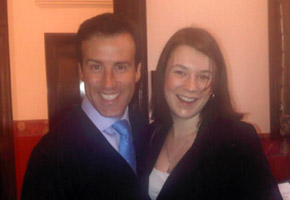 Yesterday Tidy Design hit the road travelling from Portsmouth, to Birmingham, to south west Wales visiting both clients and family. Luckily for us we recently exchanged our old car for something more modern, comfortable, and with no shortage of CD's / conversation the drive was great!
The first of our meetings was at a magnificent Victorian hotel, which exudes elegance in its 27 acre estate. The meeting was to discuss a website re-design and our bespoke hotel booking reservation system which is already being used by hotels in the UK. More info at www.hotelbookingreservationsystem.com
Before our meeting got under-way we bumped into strictly come dancing star Anton Du Beke who was a gentleman and a pleasure to speak with. After a two hour brainstorming session (with the hotel not Anton) we hope to next week get phase one of this project under way… Stay tuned!