24th April, 2012
In-between web design projects, client updates, SEO campaigns, interviewing for staff and some biz development work, I somehow found time to design a couple of flyers this week!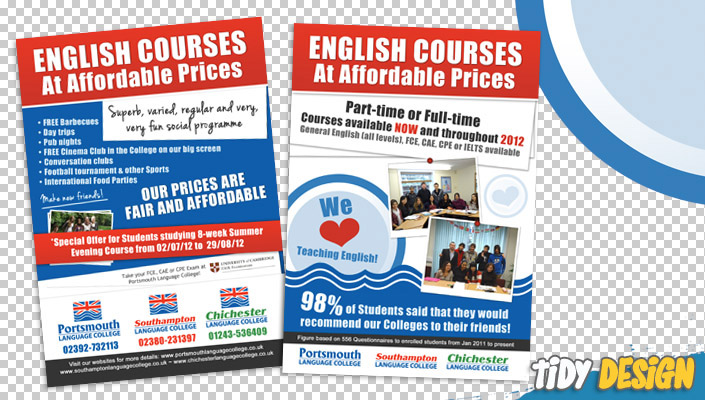 If you are looking for a flyer designer based in Southsea, Portsmouth then please drop us an email with your requirements. At Tidy Design we love putting our creative hats on and working with fellow businesses to deliver quality results… Be it a flyer design, bespoke website or brand development project, we enjoy it all!
And on that note, lets get back to work! With lots on the to-do list this week I think it's going to be a tough one…
… simply not enough hours in the day!