26th August, 2011
The third of our SEO myth blog posts looks at the statement:
"We need to focus on a landing page!"
Ok, please note all pages within a website are possible landing pages… If your site is optimised, search engine friendly, has unique and relevant page titles, meta descriptions, alt tags etc then all pages should appear in Google's SERPs (Search Engine Result Pages), depending on the search term.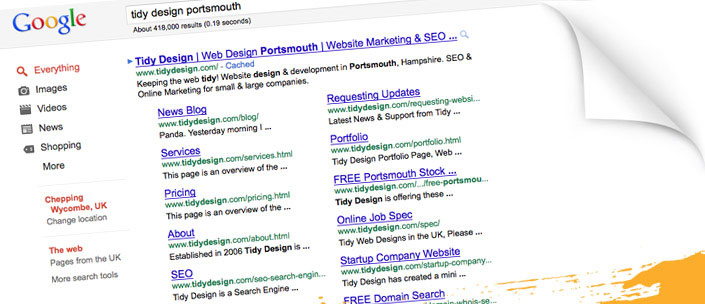 Too often I have seen clients insist on re-building or tinkering with one page within a website, neglecting all others! When it comes to SEO there is no such thing as a 'less important page', you (the site owner) need to know your site inside out and give every page an equal time investment.
Yes, by looking at stats and site usage data you can identify the more commonly found and visited pages, however you can't assume a visitor is going to land on your home or products page… The idea that you have one special landing page is not true, quality and consistency needs to be maintained throughout your site if it is to generate enquiries and sales.