20th August, 2011
Ok, lets put things straight… there is no such thing as guaranteed rankings when it comes to your organic search results! The only way you can even come close to guaranteeing page one on set dates / times is if you're going down the pay per click ads route!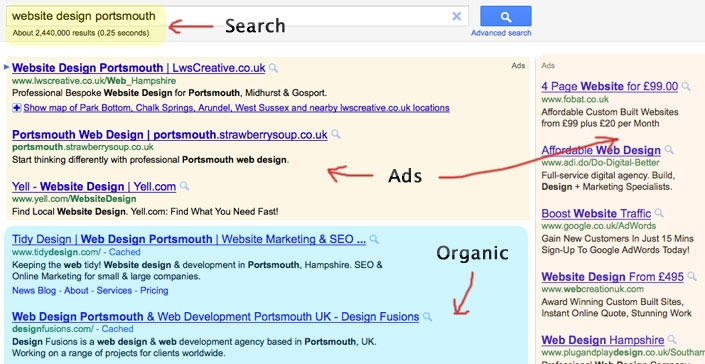 So the second of our SEO statements you don't want to hear is:
"We can get your site to page one of Google in a week!"
It is important to remember that Google do not endorse or favor SEO companies, no backs are being scratched for organic search results, and if something sounds too good to be true, it probably is!
The unregulated world of SEO is pretty crazy! I mean it was only yesterday a company phoned us, currently paying £50 per month for no site reports, no stats, no backlinks, no site optimization, no pay per click etc… An SEO campaign (if you can call it that) obtained through a 'pay us or your rankings will disappear' business model!
If anyone does guarantee results on set dates then be sure to ask if they are referring to pay per click (AKA Google Adwords) or Google's organic search results? This is a very important question to be asking before you commit to a SEO campaign or part with your cash!
With so many factors that influence Google's organic search results, lots of these being top-secret, no one can control them all or calculate the exact time it will take for Google to do its dance and re-jig your results… The fact of the matter is, some SEO campaigns may take three weeks and others may take several months, guaranteed organic SEO results simply do not exist.