13th February, 2012
Great news Tidy Blog readers, last week we re-vamped and re-branded our Tidy SEO packages! Why I hear you ask… Well, the world of SEO (Search Engine Optimisation) is constantly evolving, and although the fundamentals of what makes one site rank better than another in Google, Yahoo and Bing has not totally changed, more time needs to be spent with our SEO clients developing linkbait and creating awesome content for visitors!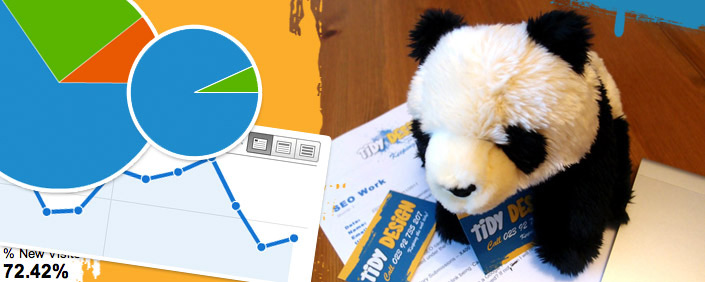 Are you looking for an SEO company based in Hampshire to help your business grow online? If so you have come to the right place! Tidy Design is a small but highly motivated team of website designers, programmers and SEO experts based in Portsmouth, Hampshire that enjoy developing cool brands.
We love websites because they have the potential to become powerful tools for business! Having a nice looking website that navigates well is one thing; but making sure it is found on page one of Google, Yahoo and Bing for keywords and key-phrases related to your business / sector is the key to online success!
Our advice to any business owner is to budget for both the on-site and off-site development that is needed to keep your website looking fresh and ranking well in Google. It is also worth noting that all our SEO work is completed in-house, we do not outsource client SEO campaigns to third parties, and being a web design company we can also assist in the development of your website.
So to conclude… If you are looking for SEO in Hampshire, please click here to view the SEO campaigns we have to offer. If they sound of interest to you, if our SEO packages are within budget or if you simply like what you see, then please contact us today!