18th December, 2012
Looking for a landing page or website that generates your business more enquires? We love working with our clients to develop and deliver quality SEM (Search Engine Marketing) campaigns.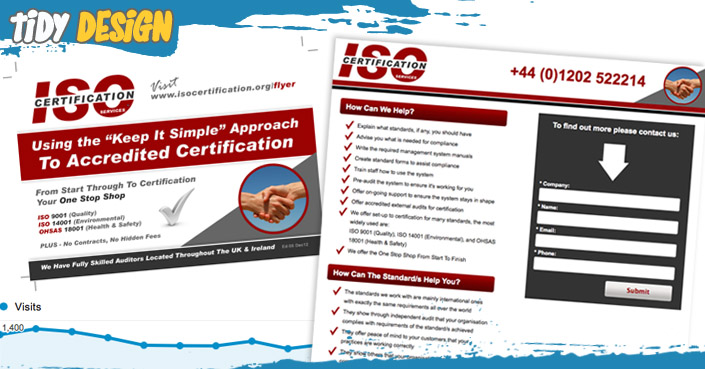 Above is a landing page we created earlier this month linked to a flyer campaign one of our awesome clients is running next year. As Tidy designed the flyer, website and logo it was pretty easy for us to develop a landing page that was consistent with the ISO Certification Services brand.
When it comes to creating a call to action (be it a landing page or web page) converting visitors into enquiries or sign-ups should be top of your agenda! Less is often more, don't overload your page with graphics or distract the user with lots of links and banners. Keeping it simple is key.
If you are looking for a SEM (Search Engine Marketing) company based in Portsmouth, Hampshire then please do contact the team at Tidy Design today! We would be delighted to discuss any SEM ideas you have or help map out your online marketing campaigns… Thanks for visiting!