12th December, 2012
If you are seeking a professional looking eBook cover that grabs attention then look no further! Earlier this week I was fortunate to have my second eBook approved by Kindle, another kids book I created for my baby boy.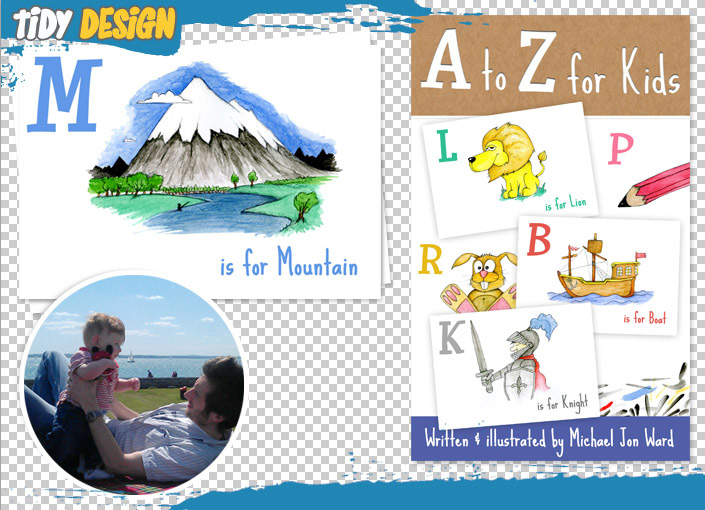 A to Z for Kids [Kindle Edition]
I feel the above book cover works well because it incorporates some of my illustrations, giving you an idea how the book will look inside. Lets face it, standing out on the bookshelf is pretty difficult, especially when more and more people self-publish, use social media and work extremely hard to promote their works.
As we live in a digital age, I would suggest using a digital designer for any eBook covers or artwork. Certain things such as load time are important, especially from a user and device storage perspective. As KDP (Kindle Direct Publishing) point out during the eBook submission process, "A book is judged by its cover! Your cover image can have a direct impact on your readers…"
KDP also say, "For best quality, your image would be 1563 pixels on the shortest side and 2500 pixels on the longest side" so make sure you use these dimensions and save the final .jpg or .tif(f) file for web/mobile devices.
As a digital design company Tidy Design would be delighted to help with any eBook covers or book illustration work you may have. Please contact us today with some more information on your eBook requirements.