15th May, 2012
All UK websites will be required to offer their users opt-in consent tools to allow cookies as of 26 May 2012. With a maximum fine of £500,000 levied by the Information Commissioner for those who fall foul of the new regulations, opinion is currently divided over whether or not this legislation will be altered or amended further in due course.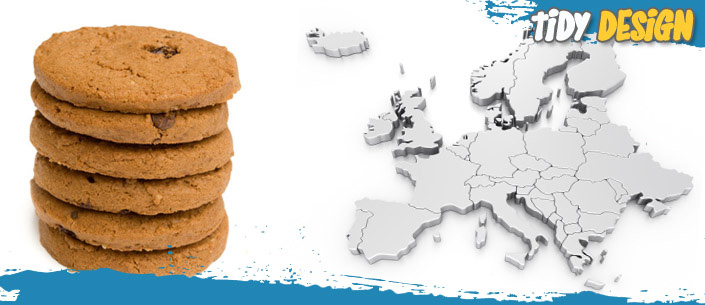 Google and other web analytics pass information on regarding your browser activities to third parties. Advertisers track on-line activity in order to create a profile regarding customer actions and preferences.
Cookies can indeed present a privacy concern. However, this is backed by the fact that from 26th May every website in the UK is required to obtain user consent before they are able to track with cookies.
Cookies are useful means of remembering user preferences, powering accessibility options and have a role to play in user testing, when new display aspects are added to a website, enabling web masters to gauge customer responses and consider improvements.
Websites across the UK will now find themselves having to justify and explain monitoring that they have perhaps taken for granted previously. A cookie opt in request will need to be displayed and the manner in which this is carried out will be all-important from the standpoint of retaining and building on customer traffic.
The law has been introduced to prevent companies using cookies for intrusive purposes. It remains to be seen what effects it will have. At Tidy Design we watch with interest as ever, to see how the new directive evolves, however as the clock ticks down to the big day, we feel it is time to assess your options:
Option 1: Keep battling on, its business as usual… Doing nothing is risky however this new law does affect about 90% of sites in Europe, it will be almost impossible to enforce the new cookie law.
Option 2: Adding an opt-in script, this will ask your website visitors for their permission to use cookies, making you 100% compliant with the new European Union 'Cookie' Directive. If this is the route you wish to go down then please expect an increase in your bounce rate, people don't like to be asked to agree or tick annoying pop-ups on a website before they proceed… I feel this new cookie directive will hit small businesses, possibly benefiting those sites that choose to ignore the new law!
Option 3: Disable those little cookie monsters and loose awesome data from Google Analytics! This will mean your site (from a user perspective) will remain the same and people who visit will not see any annoying pop-ups or prompts.
Ok, so those are the options… If option one is your preferred route then this is your choice, we fully understand and respect this. Option two would mean us adding a script and possibly scaring away potential customers, and option three would require us to remove any cookies all together… Both options two and three would result in our usual website update rate.
If you have any questions about the New European Union 'Cookie' Directive then please feel free to contact us. We know the clock is ticking and I guess a part of me was hoping they would scrap this crazy law before the end of May! Sadly, this outcome does not look promising… So now is the time to act!