15th November, 2012
With 2013 around the corner, are you looking to make your website look festive and fun in time for Christmas 2012? This month we have been updating several client sites, the most recent being the Queen's Hotel.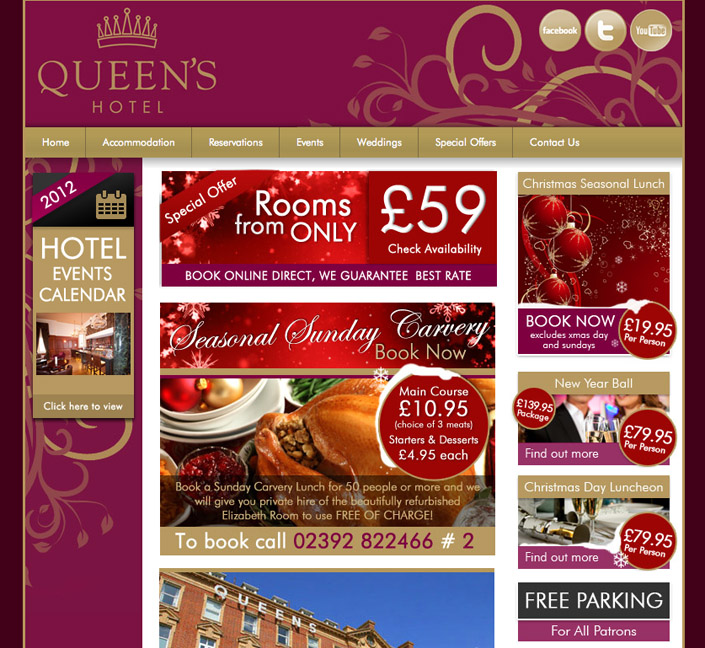 So, let me ask you a question: Have you though much about your marketing and web development budget for 2013? Are you looking to improve or develop your existing website, maybe invest in SEO?
The next few weeks are really important for all us tidy business folk, can you believe it's the end of another year!!! With this in mind, surely we should be making the time to reflect and plan… Planning as they say is everything!