24th April, 2022
When it comes to link building, website content and web development, it is important to think "quality" over all else. In this post let's look at link building and link earning, measuring quality through two key metrics. The first is "link relevancy", the second is "link authority", both should be a consideration when building links to a website.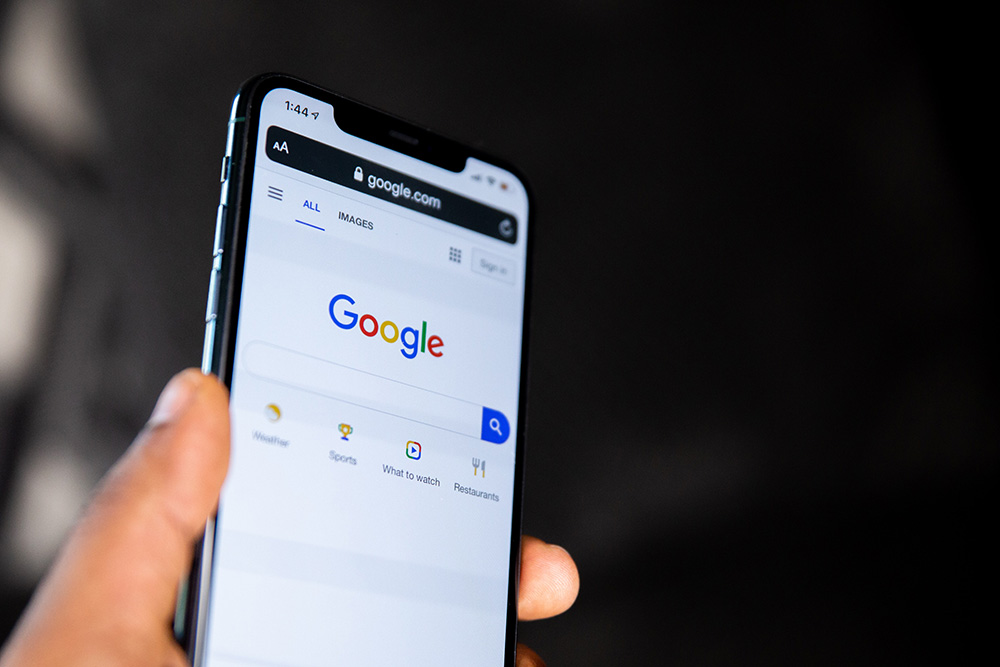 Backlinks & SEO
There are many different ways you can measure link building and SEO success. For example "number of links" or "referral traffic", if these have rocketed, then this indicates some level of success. Let's look at the two key metrics above, link relevancy and link authority. Both are very important for SEO (Search Engine Optimisation) and should impact the kind of links you look to obtain. But before we go any further, let's cover the basics on link building.
What is a backlink?
A website will earn a backlink whenever another website links to it. Think about it as a popularity contest, if website A has more links than website B, then website A could be deemed as more popular. So the more links a website has, the more popular it appears in the eyes of Google. If only it was that simple… There is a massive difference between a backlink from any old website, and a backlink from a high-authority domain. If an authoritative website links to yours (one that is relevant to your sector), then Google will value this backlink more. So remember to think quality over quantity…
Why are backlinks important for SEO?
Traffic is important for every website, we all want more. Visitors will land on your website from a variety of different sources. Maybe you have paid for sponsored ads, added a link to a social media post, you have business listings or referring websites, or there is a URL on your business card. If you are looking to boost Google's SERPs (Search Engine Result Pages), then one way to do this is by obtaining more/quality backlinks. In a nut shell this is why backlinks are still important for SEO. Who links to your website can influence how Google (and other search engines) rank you in a search result. And we all know the higher you rank, the more chance of traffic to your website…
How do I build and earn links?
Here at Tidy Design we are big believers in quality content, adding posts that attract quality links. We have spent many hours creating Free Stuff and writing tutorials, this to help us attract links to our website. If you are looking to build backlinks organically, maybe ask the question "what content can I create to help my visitors?". Obviously this will be a big time investment if you wish to add something unique and different, but don't panic, we are here to help. There are many other ways to build links to your website, you could contact your suppliers, give a testimonial, offer a guest post, comment on blogs/forums, look for local/sector specific directories. But remember, locating relevant and quality websites is only half the battle. With this data to hand we still need to identify ways they can link to you…
What is link relevance?
This is about picking the right links for you and your website. Obtaining links from websites that are relevant is important for Google search, so don't get caught out by link farms or spammy sites. For example; a website that focuses on digital marketing and SEO would benefit from a link from this post. This post is covering "link building and link earning", a topic that is relevant to digital marketing and SEO companies. Likewise, if a website that focuses on digital marketing and SEO finds value in this post and links to us, this would be an awesome backlink to obtain. As per above, quality content could attract relevant backlinks, so please keep this in mind…
What is link authority?
This is about knowing roughly how much authority a domain has, which indicates how much value a particular link will pass on to you. Authority is calculated by assessing multiple factors, the best way to influence your own authority is to (1) get your website 100% and (2) focus on the quality and quantity of backlinks linking to you. Link Authority stems back to Google's PageRank algorithm and how they rank web pages in their search results. Google PageRank works by counting the number and quality of links to a website, this determines how important a website is…
Can I pay someone to build links?
The short answer is yes. There are lots of companies offering link building services, however do take care and research them first. A few things to look out for… You should avoid link farms and black hat SEO techniques. Avoid companies that share their site lists with you. Avoid links being added from websites that are (1) hacked or (2) spammed to death with irrelevant content. It is important to remember that "quality" is the magic word, so make sure all links are relevant to your business or sector. This is a question you should be asking prior to starting a link building campaign…
What is link earning?
This was briefly covered above, our suggestion to create content that helps potential customers. You can earn links organically by giving away value or something awesome, this is called "link bait". Imagine adding so much value that bloggers and others in your sector cannot fail to link to your website, now that would be some classy content! There are many different ways you can promote this kind of content, social media being an obvious choice. If your website can answer a question, solve a problem or give away something of value, then with time people will find and link to it…
SEO consultant in Portsmouth, Hampshire
Looking for a SEO consultant in Portsmouth, Hampshire? Need some help with a link building strategy or SEO campaign? Tidy Design has been in business since 2007 and witnessed many of Google's search algorithm updates. So much has changed over the years, be it best practice SEO strategies or web tech. If you would like to discuss your website, SEO plans or Google requirements then please get in touch, we'd be happy to help. I hope you found some value and enjoyed this post on backlinks.
Until next time, keep it Tidy!
Mike