13th September, 2010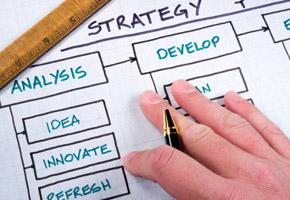 At Tidy Design we do not say invest every penny into online marketing or developing your company website! Variety is the spice of life, and putting all your eggs (efforts) into one basket is not advised by us.
However, we would suggest that your company URL is listed on all marketing material such as business cards, letterhead, posters, flyers etc. It is important to let people know you have a website, when new content is added, any new promotional offers, or general news / events you have going on. Reaching out and informing the masses about your products / services should result in enquiries that equal sales!
Finally, lets not forget that it is also the quality of product / service you offer that will get people coming back or telling friends about you. The best form of promotion / advertising does not come from a website, newsletter or flyer… At Tidy Design we feel it is the recommendation that one friend makes to another! Business generated by word of mouth is not only FREE it also spreads fast! Try to obtain customer feedback or testimonials for your website, use them as a tool to re-assure new customers and improve / develop the services you offer.