6th March, 2012
Although our core business is web design and SEO I do spend some evenings and weekends working on personal projects, one of these being Montgomery Moon, a children's storybook that this month was approved by Apple as an iPad book for kids… Yippee!!!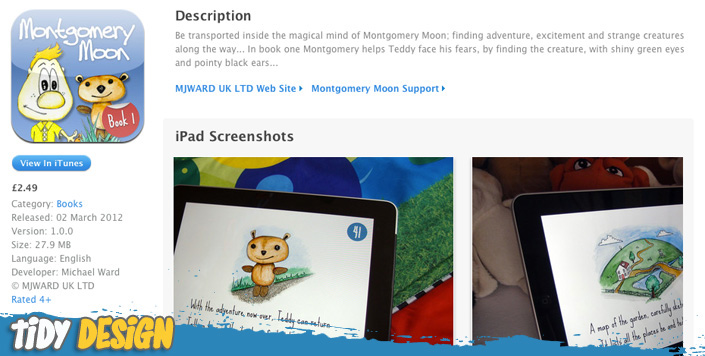 When Rosie (my wife and partner in the business) fell pregnant last year with our first, the knitting needles came out… It was at this point when I thought I should also do something for our baby boy, maybe build something he can keep and show his children… Anyway, Montgomery Moon was crafted in the summer of 2011, the spec to write and illustrate a kid's book for him to enjoy.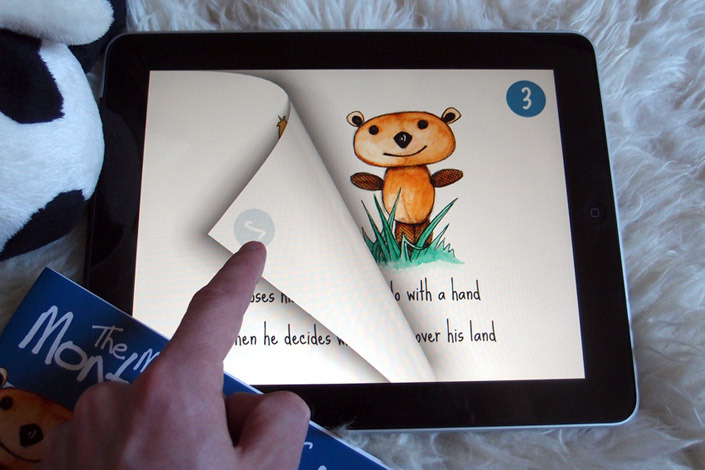 With Tidy Design being primarily a service-based business, I've wanted for some time now to focus more on developing sellable products. I believe a mix of both services and products is better than one or the other; I also really enjoy creating new brands / products such as this iPad book for kids… Its what I enjoy, so helping others to do this through our core business Tidy Design makes my day job pretty awesome!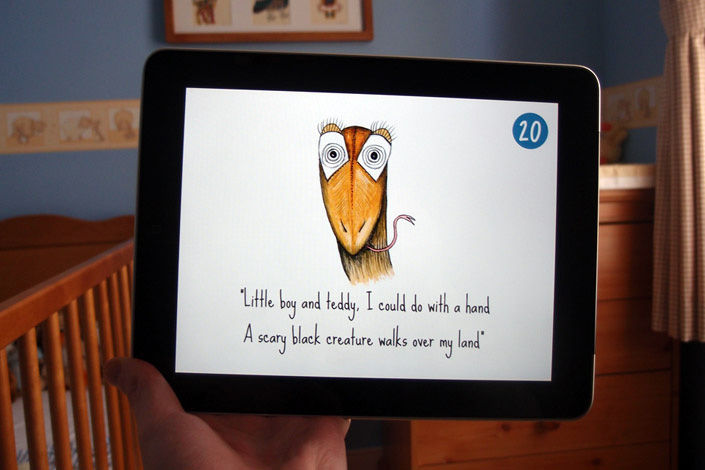 As a business we are lucky to have the tools, creativity and knowledge to create new products and take them to market… Ok, we also work very hard at this! This year I aim to write and illustrate another two Montgomery Moon books; this totaling three iPad books for kids in the App Store ready for Christmas 2012.
So, how will this new venture pan out, lots of people write kids books and develop amazing apps, can Montgomery Moon really compete? To be honest I am not sure, feedback so far from family and friends has been amazing so I am pretty excited to see how my iPad book for kids sells in the App Store… The thing to remember here is why I wrote the book, it was not for sales, merchandising contracts or to reach a million downloads in the App Store… This story is for my boy, and writing / illustrating books for kids will be great fun!
If you own an iPad and have a young child in your family looking for a fun new storybook to read and enjoy then please check out my book in the App Store… Thank you!