25th January, 2012
So… why choose Tidy Design as your hotel web design company? Well, not only have we designed hundreds of websites for a variety of business sectors, worked with hotels and B&B's across the UK; we have also created our very own bespoke hotel booking system! The perfect tool for generating commission free room nights!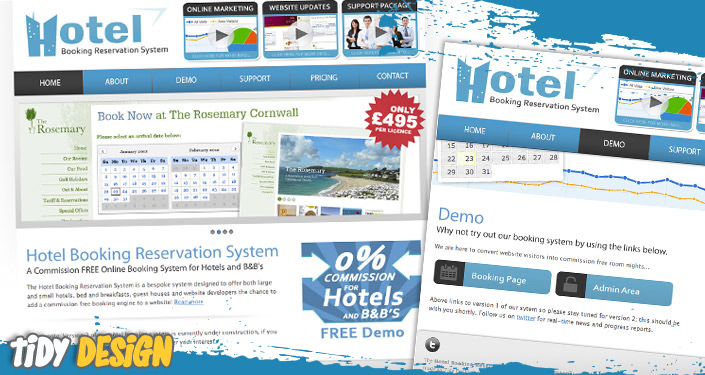 Following the re-launch and re-brand of the above website earlier this week, the team at Tidy Design is now working very hard to develop / launch version 2 of our hotel booking reservation system. We have big plans in the pipeline for 2012, so please stay tuned to the hotel web design part of our business.
Like with our start-up company websites our goal here is to save you money, we will do this by making the setup and integration of our hotel booking system as easy and as cost effective as possible. We want to offer affordable web design for hotels, an awesome booking system and online marketing strategies that suit every budget! From B&B's to luxury hotels, the team at Tidy Design would like to work with you to help grow your online business.
Please visit our website portfolio or post any questions you may have below… Until next time, keep it tidy!