2nd November, 2018
Check out our latest fitness related website for a personal trainer in Bognor Regis, hergardengym.co.uk.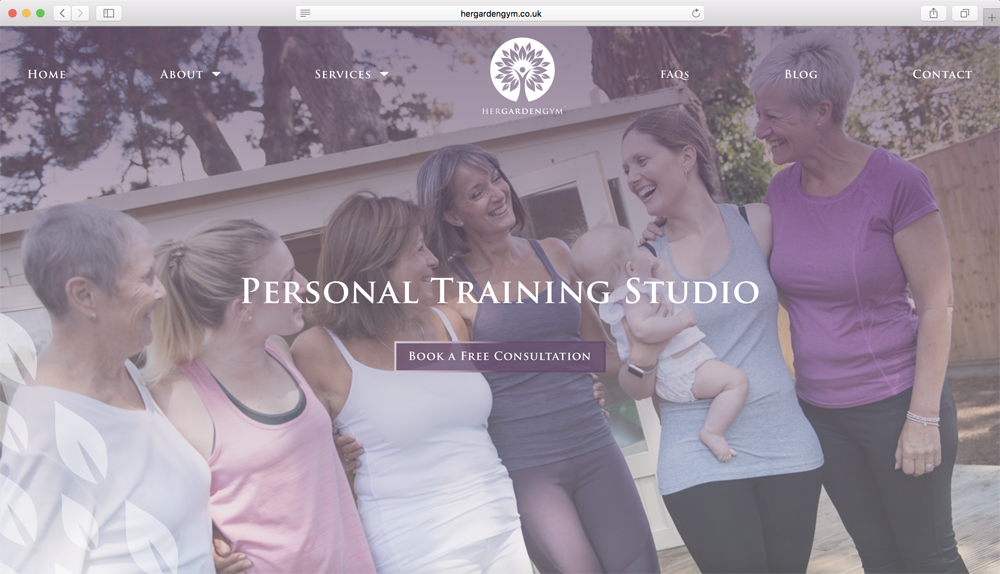 The customer:
Jacqueline is a fitness tutor and personal trainer, who has developed her own personal training studio at home. Jacqueline provides personal training sessions, and offers support and knowledge to make beneficial choices and optimise health and fitness. The sessions are carried out in the comfort of her own training studio, a peaceful haven where women can train in peace and not feel judged as often can be the case in busy gyms. In 2019, Jacqueline will also offer nutritional advice as part of her training packages.
The Spec:
To create a bespoke CMS (WordPress) site that promotes facilities and services on offer. The feel of the site should be feminine, as the target audience is specifically for women. The logo has already been designed, so implementation of this will be incorporated into the site. Source code including images names and page URLs will be constructed with search results in mind. Keyword analysis and integration will form part of the project development. The blog will form a big part of its online success.  
The result:
We have used soft pastel colours to give the site a feminine and stylish feel. We have also integrated the logo provided into the design of the site, which also adds to the soft, natural, feminine impression. The FAQs page has also been integral to the site, detailing all potential questions for Jacqueline clients. We have made full use of the photos provided, which will be essential for Jacqueline to showcase her studio to potential clients. The blog is to be an important element to the site, where she will be able to pen her knowledge of training and nutrition counselling.
Feedback:
Thanks for your work on this, I am very happy with the way the website is looking…