4th January, 2011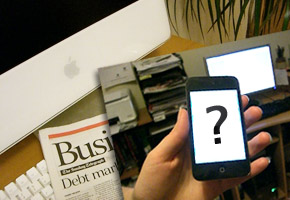 Today was our first full day back at Tidy Design HQ (This not including the entire day Rosie and I spent yesterday gutting the office ready for a fresh start to the year)! It has been a good day, most our time spent removing Christmas promotional offers from client websites, dealing with emails, banking, payroll and a few new enquiries we received over Christmas.
Also, today Rosie's new iPod Touch arrived, a device that we will need to test mobile apps we aim to develop in 2011! As well as these, we will be working on several other products similar to our new Start-up Company Website package launched a couple of days ago… As tweeted earlier today "A cocktail of fun and hard work is what we have in mind for 2011. Lets get the ball rolling…"
At Tidy Design we believe 2011 is going to be a massive year for mobile apps, compatible sites and mobile devices… with this in mind we will be allocating many hours into researching and investing in new technologies and techniques to ensure we stay one step ahead of the competition! 2010 was an amazing year for us, one I personally will never forget! That said, I will be working my fingers to the bone for another 12 months to ensure 2011 is not as good, but better!
If you have any questions about Tidy Design or the personal projects we are involved in then please contact us.