25th June, 2020
Looking for some hand drawn flower drawings? If so, I hope these will help! Earlier this month I created a collection of floral pen sketches; a daisy, poppy, a collection of leafs, flower buds and more…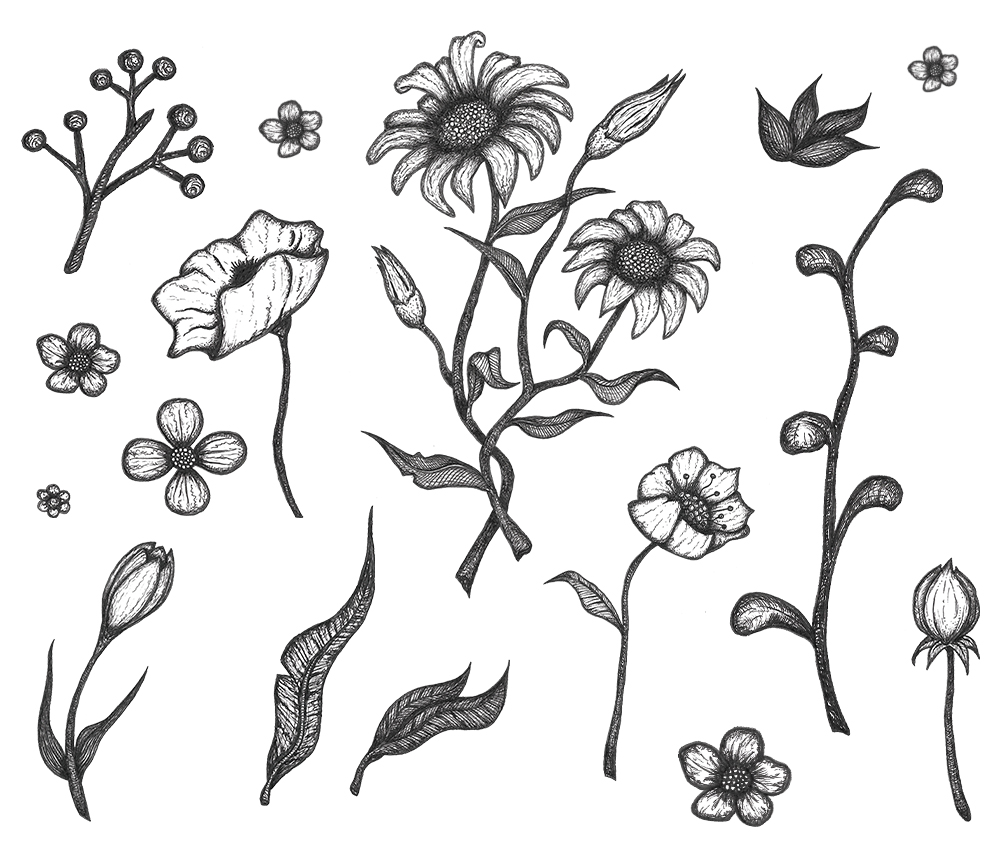 These FREE flower drawings can be used on both commercial and non-commercial projects. All we ask in return is not to re-sell or distribute our work elsewhere, instead please link back to this "free flower drawings" post – be awesome!
It started with a daisy…
It all began with a daisy, I wanted to create something elegant I could frame for a friend. Once this daisy drawing was completed I got to work on a few other flowers and floral designs, it become a bit of a weekend project.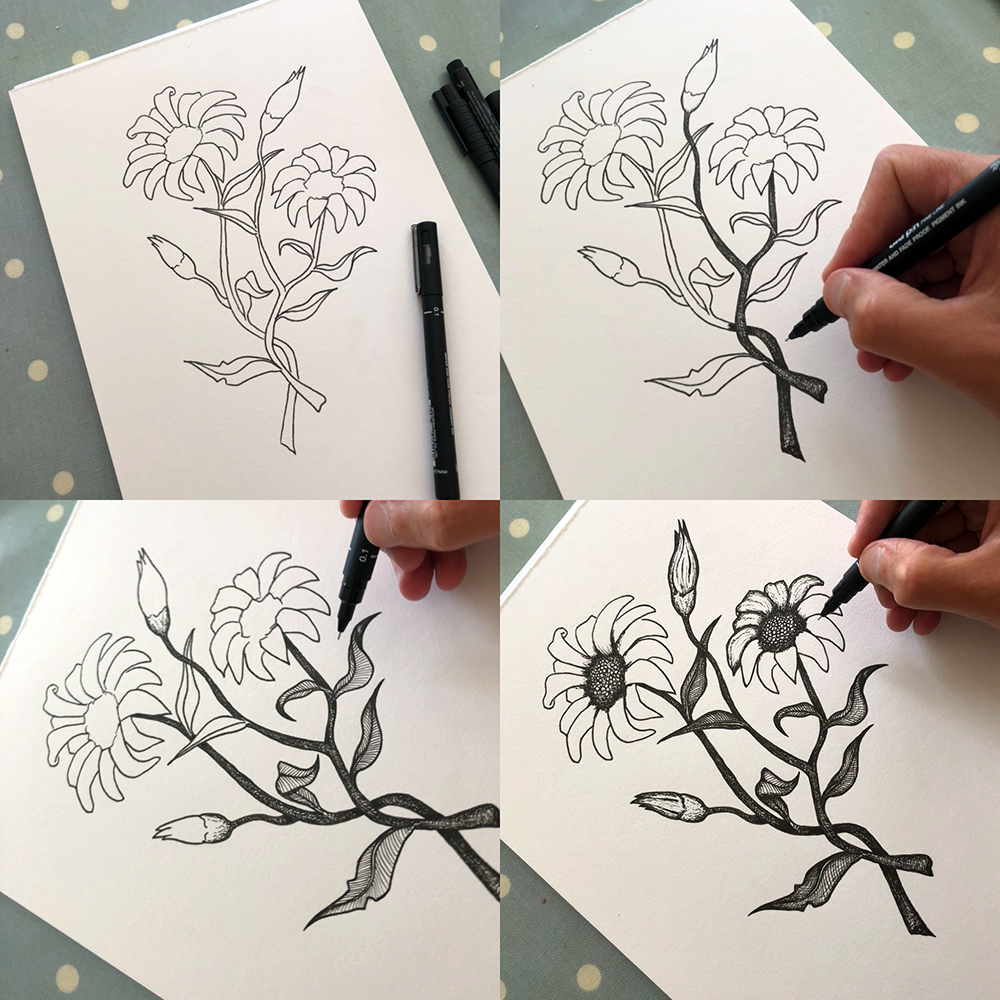 Above shows my daisy pen sketch taking shape. To find out more about my art creation process please visit highland cow art.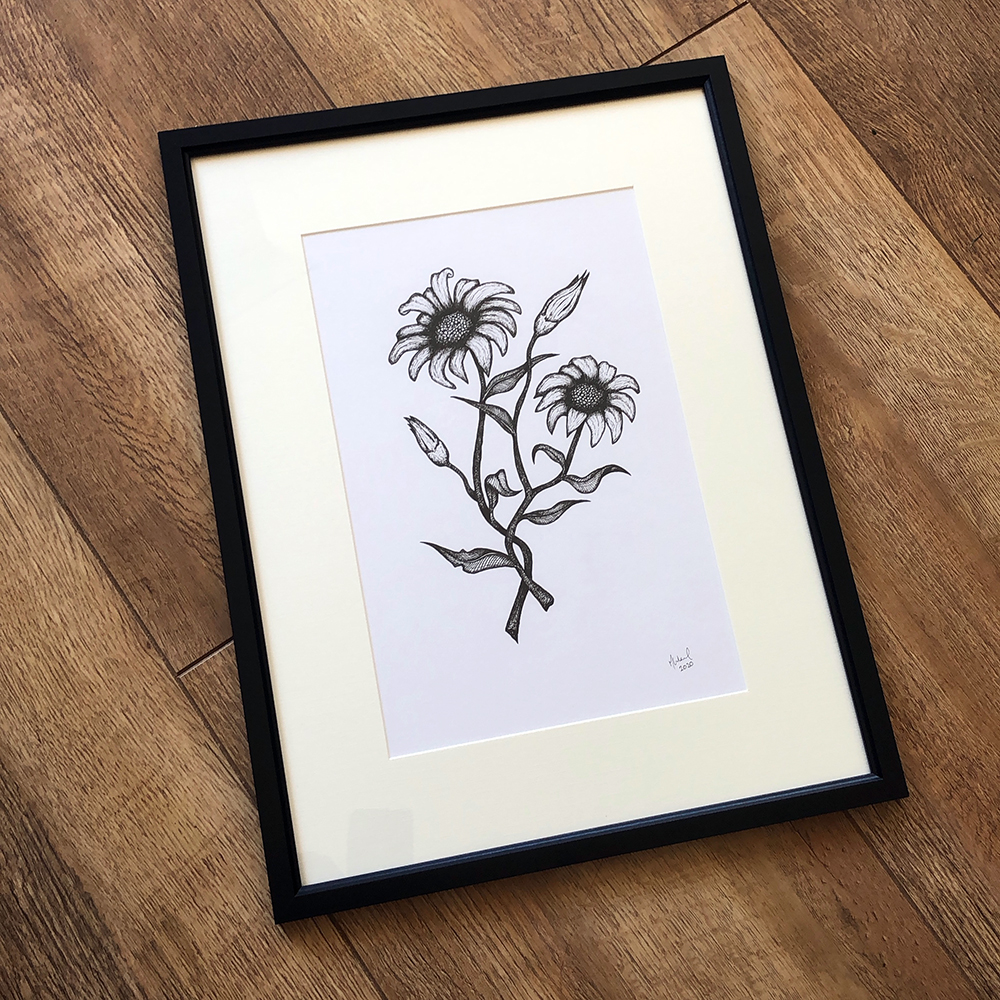 And here is the finished artwork, a bespoke daisy flower, framed and ready to deliver! As mentioned above I soon got to work on a few other illustrations, a flower icon pack in the back of my mind, something pretty for Tidy Design.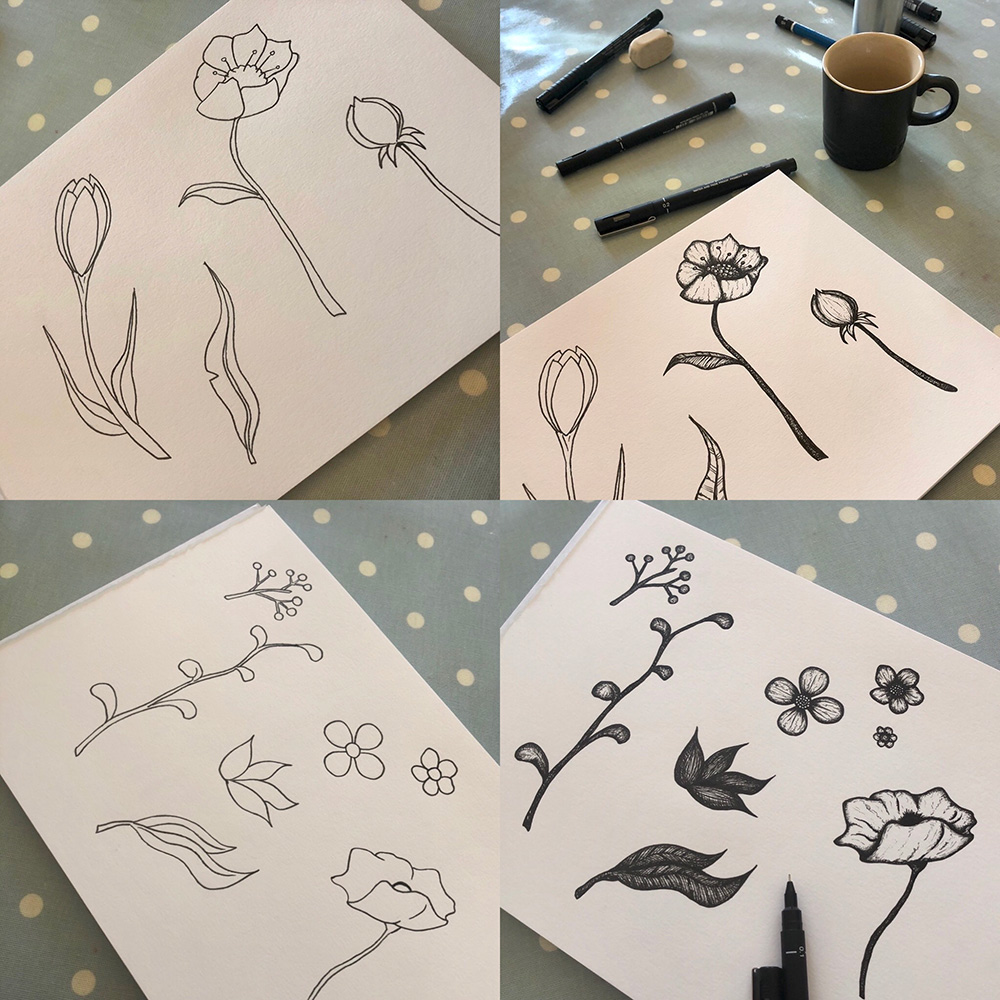 Free Flower Drawings
As/when Tidy work is less manic, I will get to work on a few more, adding them to this free icon pack. Looking for a specific flower, a flower drawing not featured in this pack? If so, please send the team at Tidy Design a quick message, we'd be happy to help. Below is just some of the free flower drawings you can download today!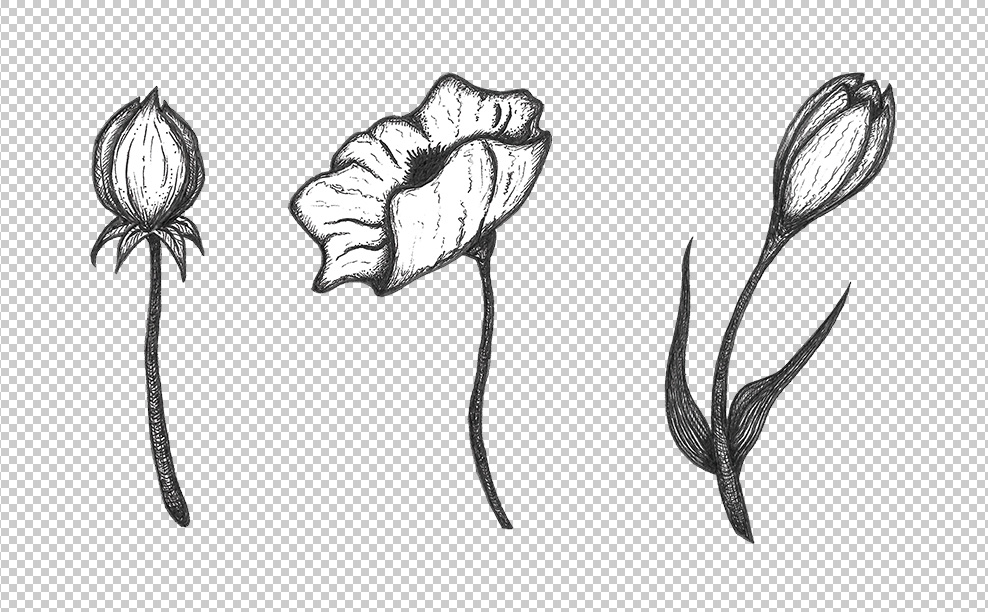 Looking for more freebies or artwork?
If you enjoyed this free flower drawings post then please check out our FREE Stuff page, Portsmouth landmark drawings, or visit Sea Life Art for more Tidy artwork. I hope you find a good home for these flower drawings – take care and visit again soon!
Best wishes
Mike