5th April, 2020
With Easter fast approaching, I thought I'd create a few Easter bunny drawings for you to download, a gift from us to you… Are you looking for a cute Easter bunny drawing for your project? Maybe a few bunnies you can print and give to the kids to colour in? If your answer is "yes" then please see below…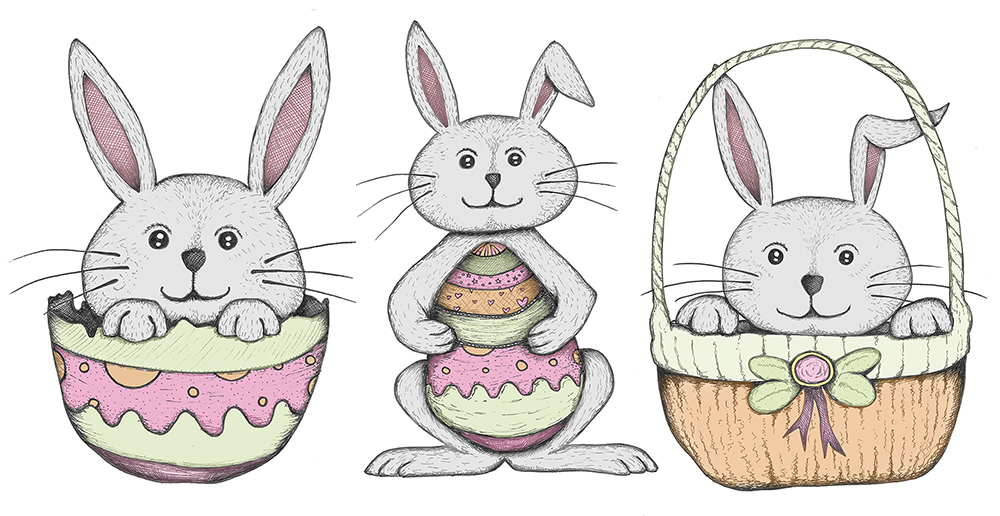 Easter bunny inside an egg…
Below shows an Easter bunny inside an Easter egg, one of a few drawings I did back in March 2020. Over the weekend I decided to add a splash of colour to them.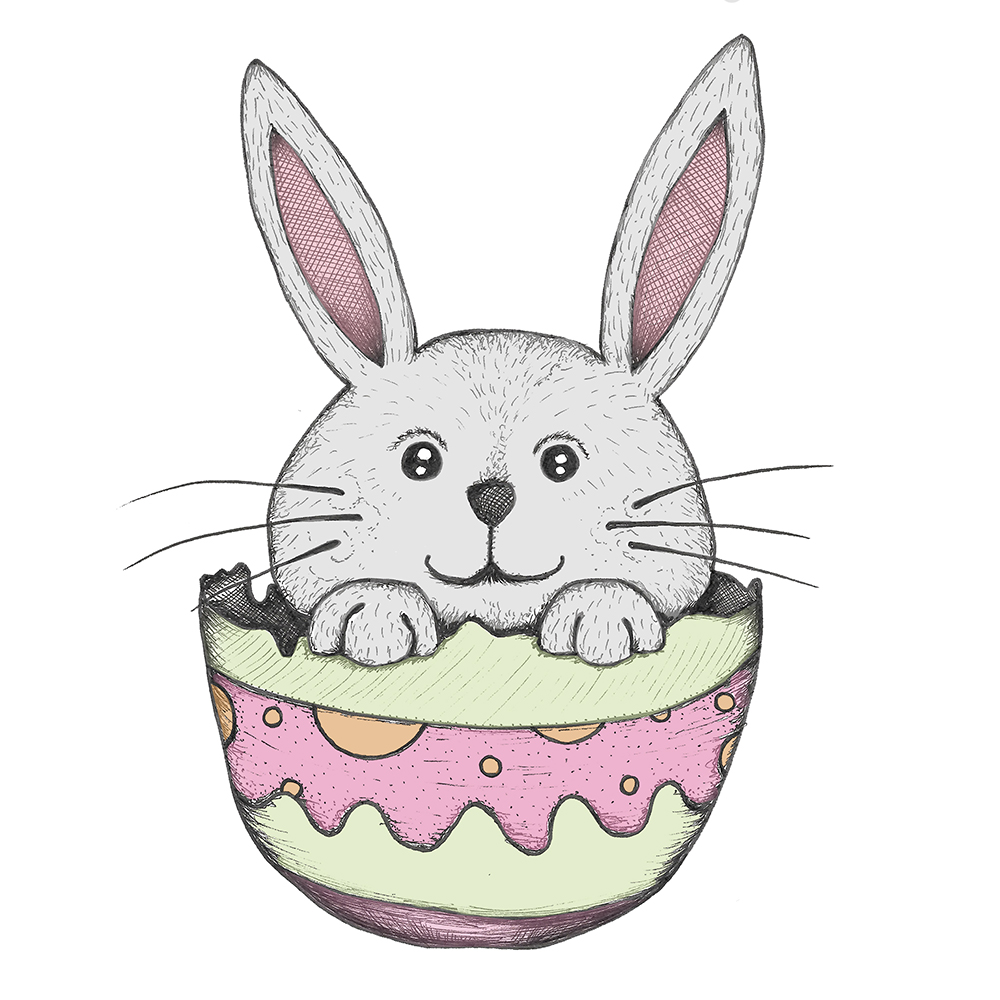 Easter bunny holding an Easter egg…
This Easter bunny holding an Easter egg looks pretty hungry! Looking at the size of this chocolate egg, he will probably get a tummy ache.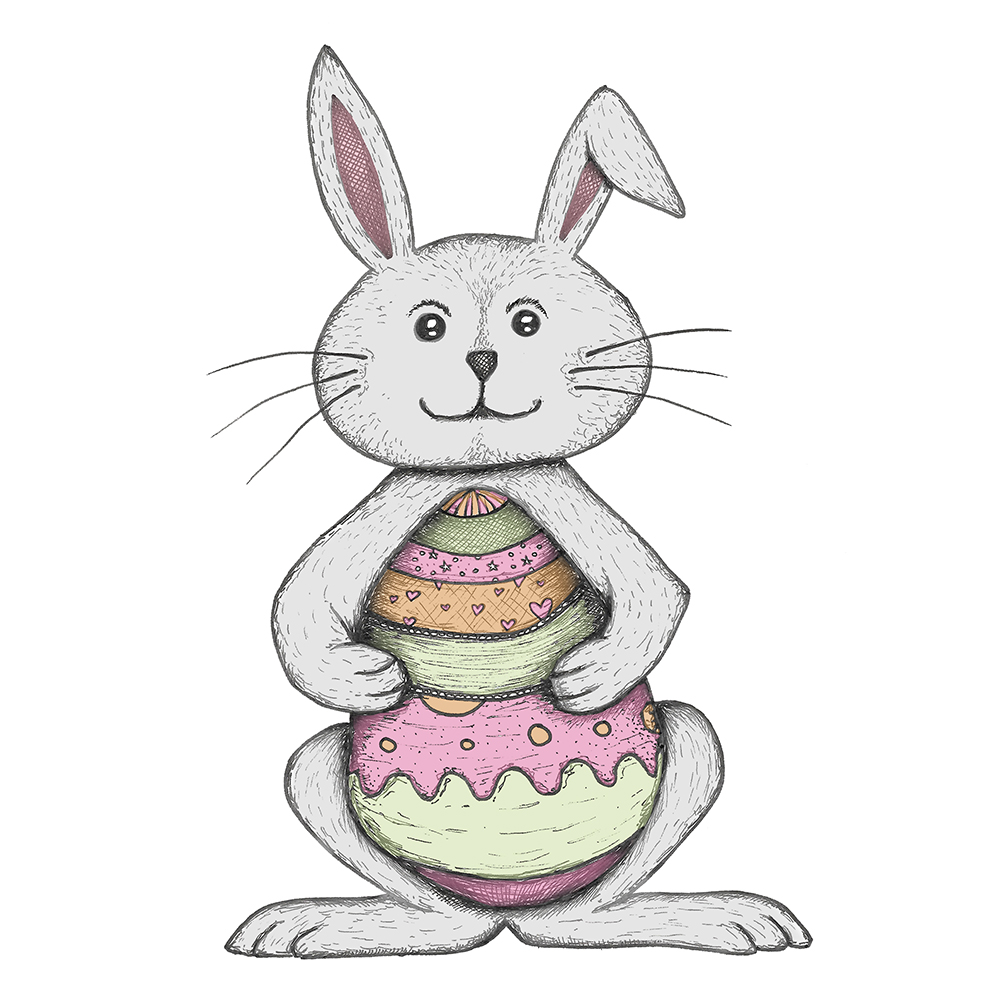 Easter bunny in a basket…
Below is one cute looking Easter bunny hiding in a basket. A clever but sneaky tactic, let the kids collect all the chocolate eggs, then jump out and eat them all!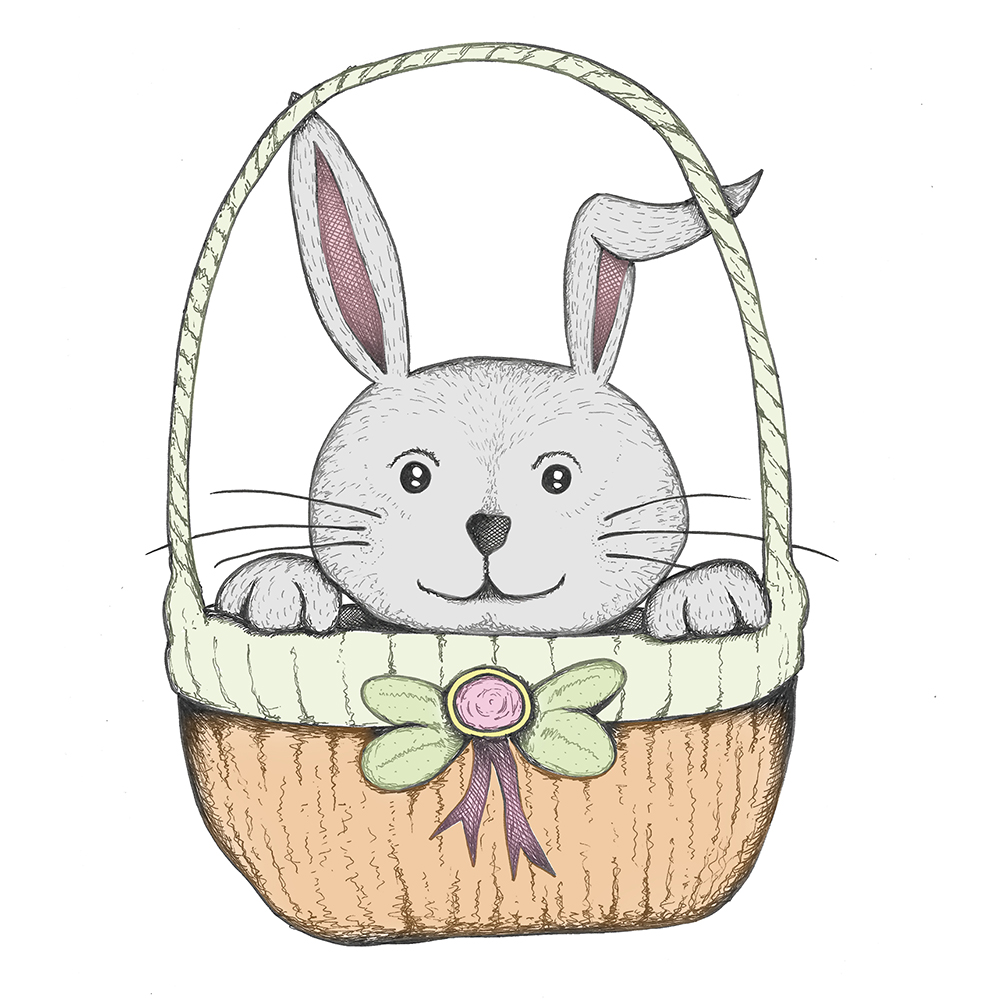 Great news Tidy blog reader! These FREE Easter bunny drawings can be used on both commercial and non-commercial projects. All we ask in return is not to re-sell or distribute our work elsewhere. Remember; sharing is caring! So if you like or use these FREE Easter bunny drawings, please link back to this page or send us a tweet.
Colour your own bunny…
Psst, I have created a "print friendly" PDF doc that you can download here. This artwork is not yet coloured in, it is ready for you (or your kids) to print out and get creative with!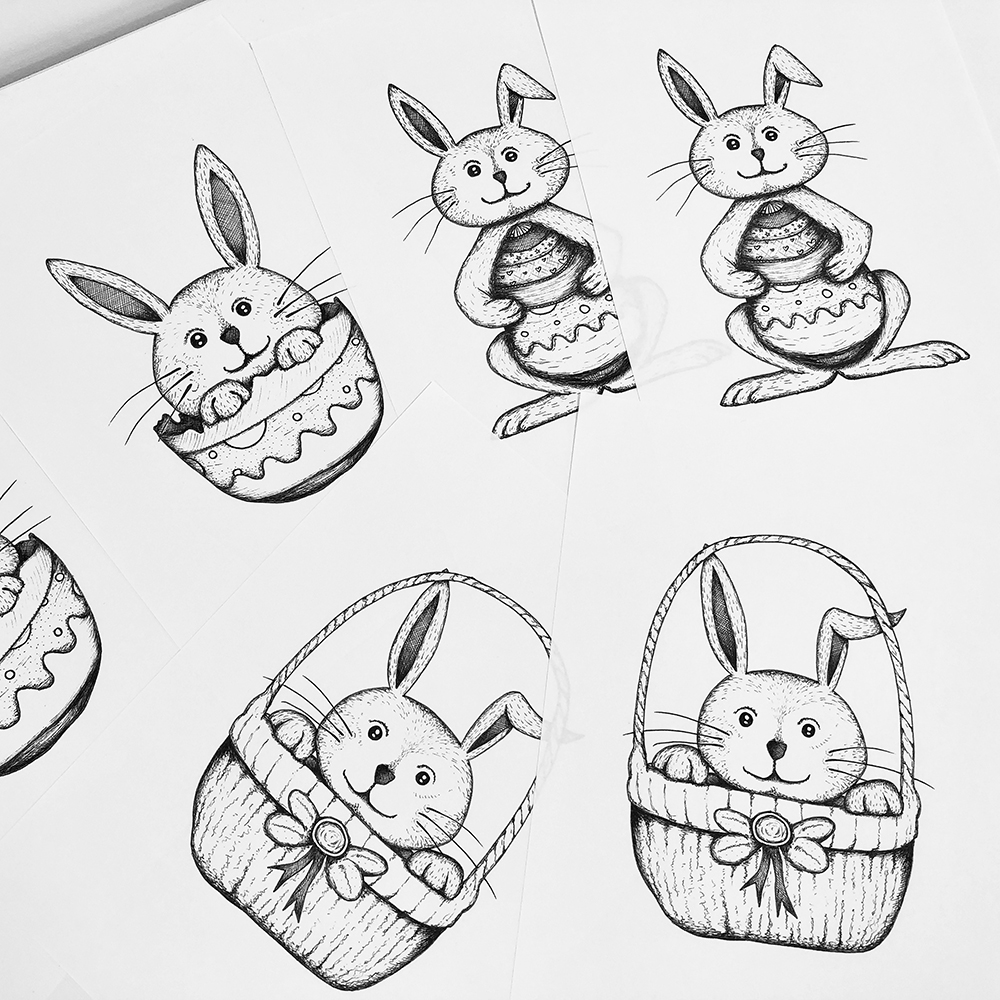 If you enjoyed this post then please check out Portsmouth Landmark Drawings, Highland Cow Art or Sea Life Art for more bespoke artwork. Thank you for visiting, enjoy the FREE bunnies and have a fantastic Easter!
Until next time, keep it Tidy…
Mike