1st October, 2010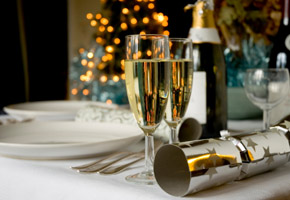 Would you believe it? Christmas here again! Well… almost! This year has been the busiest year to date for Tidy Design! We are hosting twice as many sites as last year, we have set new financial records, we expanded our team, paid HM Rev loads of money and all in all had fun developing the brand / company! So here we are, October 2010! Exactly one year since MJWARD UK purchased the domain TidyDesign.com and re-branded it all! So what about the last 12 months, our new brand identity, the long hours we put in, the ups and downs of our fragile economy! Has it been worth it?
The short answer is 'yes!' it has been awesome! It is amazing how close you actually become to your own company / clients; at times it can be all consuming however the good often out weighs the bad. I really believe that in life / business you get out what you put in, and if you work hard then your business should hold its ground during these tough economic times.
So what about Christmas 2010, what has Tidy Design got planned for its clients, what new promotional offers do we have up our sleeves? These are questions all business owners should be asking right now; the festive period is a time when people spend lots of money on gifts, parties and marketing! Now is the time to get your company on the band wagon, why not use the season of goodwill to offer more for less? Start telling people about these amazing offers today, not in the second week of December! Finally, remind people that these offers don't last for ever! Christmas comes but one a year!
At Tidy Design we believe giving the personal (real-time) touch could give your company the competitive edge; I mean dressing up your company logo with a Santa hat would not take long… You could then add this to your email signature, newsletter, flyers, website, gift vouchers etc. This is just one way of showing customers you are up-to-date.
So what else could you do to promote / market your business over this festive period? Here are Tidy Design's top ten tips for a successful Christmas marketing campaign:
1 – A Christmas newsletter for clients, tell them about the year gone by and your plans for 2011.
2 – X5000 festive flyers telling people about your special offers… Dress up warm and get posting!
3 – Give your website a festive feel, this will grab some attention! (Why not make it consistent with the flyer)
4 – Invest a small amount into Google Adwords, think of it as a gift from you to your website
5 – Network! Why not sign up for one networking event to end 2010 (It could be fun!)
6 – Start using social networking sites such as twitter / LinkedIn / FaceBook… They are FREE!
7 – Create your own YouTube account and upload a DIY promo video… Again this is FREE!
8 – Add a product / service you have for sale to Gumtree.com and craigslist.co.uk
9 – Offer credit or vouchers rather than money off, don't give things away!
10 – Bundle items and create a bespoke holiday theme / package for your customers
Solid marketing strategies and seasonal campaigns that stand out in a crowd can help build customer loyalty, convert general enquiries into sales, and help generate that all important cash flow… To get an idea of what the largest company spends on marketing per year I did some homework online. Thanks to a report on theglobeandmail.com, a breakdown by percent of revenue in 2006 showed Microsoft spending more than 20 percent of their annual revenue or $11.5 billion on marketing! Big bucks hey!
So to conclude, Tidy Design would like to wish you and your company a successful final quarter of 2010. If you have any thoughts / feedback about this article then please post your comments below.