7th December, 2015
So its official, Team Tidy has gone Christmas crazy! We have our tree up, the tinsel is out, and the three of us are in our Christmas jumpers. Even Mike was wearing his Christmas socks last week!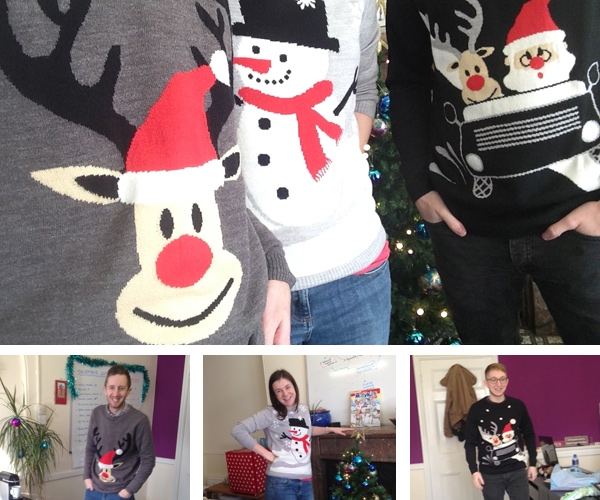 With a little help from our very own elves Isaac and Jamie, we have made our office look like Santa's HQ…
Why do we love this time so much? Well it's the one time of year where we can all switch off and take a well-deserved break. We know that we won't receive urgent update emails on Christmas Day and we can finally put our phones/laptops/ipads down and our feet up!
So from all of us at Tidy Design, whatever you plan to do, we wish you a very Merry Christmas and a prosperous New Year!
P.s. Just a reminder that our office will be closing at 2pm on Wednesday 23rd December, and reopening on Monday 4th January 2016.
Rosie Ward