7th September, 2010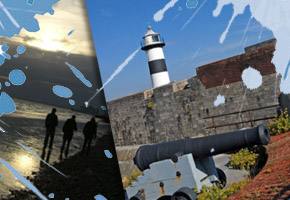 Good morning all, it has been another early start for the team at Tidy Design. This week we are aiming to launch three new websites for some great clients! One is for Amberley Dog Kennels, another for a London based scaffolding company, and finally one for a bespoke uniform designer based in Portsmouth, Hampshire.
You will see from our portfolio page that Tidy Design does not stick to one style or sector when it comes to website design. We really do enjoy creating cheaper brochure sites for start-up companies, we feel these are ideal because you can expand / develop them as your business grows. I sometimes worry when a new company wants all singing all dancing from word go, especially as newer domains can take time for Google to index.
Another factor for new businesses to consider is time! Buying a company domain and sitting on it for a year will not help future search results… At Tidy Design we say "Act Now!" Get a holding page on the web, maybe a smaller X3 page site; submit a sitemap.xml notifying Google you exist, at least this way your website will start to appear in Google's search results! I have a few domains (with small websites on) of my own that I am sitting on for future use… Being in business it is so important to think ahead, future proof your brand or products etc.
Anyway, Tidy Design is here to offer affordable websites, advice, marketing solutions and design services to companies of all sizes. If you are looking for a cheaper website design or cheaper web marketing in the UK then we can help! Based in Portsmouth, Hampshire we would be delighted to assist you in your website design, company branding or marketing… Simply send us a quick email telling us about your requirements, expectations, budget, ideas etc and we will get back to you!