31st December, 2010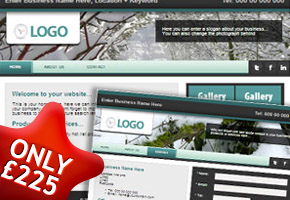 As the clock counts down to 2011 Tidy Design would like to take this opportunity to wish all our clients / readers a lovely evening and a prosperous New Year!
Although we have been hit hard by cold / flu during this festive period, Tidy Design has managed to invest some time and energy into designing and developing a Startup Company Website package ready for 2011. The idea is to offer startup companies a tidy looking website with hosting, costing just a fraction of the price of a bespoke website design!
I guess nobody really knows how spending cuts, unemployment and our fragile UK economy will affect both new and established businesses in 2011. One thing we are certain about is that Tidy Design will be re-investing as much as we can into marketing our brand, developing more sellable products (such as the Startup Company Website) and keeping our costs down! At the end of the day we want to be able to help, and by keeping costs down for start-ups, we hope this will make the process of owning and maintaining a website less scary! If you have any questions about our Startup Company Website package then please contact us.