8th February, 2019
We are now in the full swing of February. Christmas is a faraway memory, some New Year resolutions may have been broken, and the sight of protruding daffodil and tulip bulbs are a common site…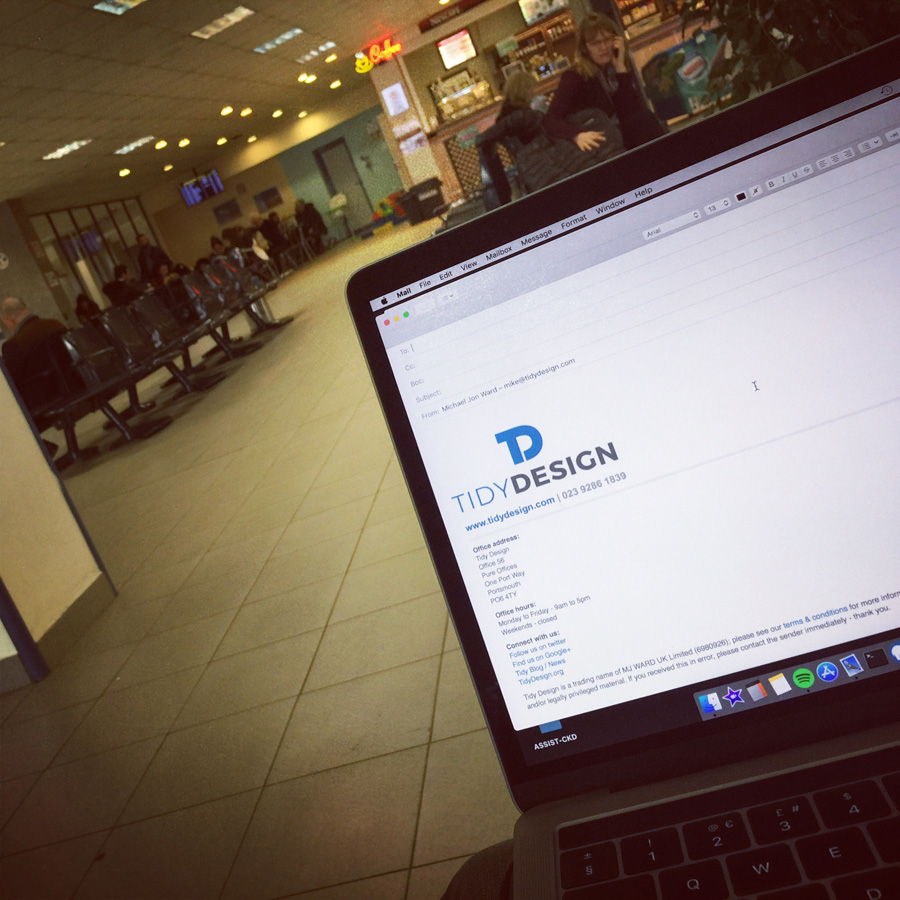 Only three days ago, Mike dashed off to Bulgaria for an impromptu visit after he received an offer for the sale of a house. Although with the wonder of Facetime, it felt like he was still in the office with us discussing projects, invoices and the all important topic of Bulgaria's health and safety. Seeing the sight of him hanging outside his eighth floor hotel bedroom window showing us how far the window actually opened, is not a sight I want to revisit any time soon.
On Mike's return, we are all back in the office busy at work, and even managed to cram in a celebratory lunch at Port Solent.
With eleven months left of the year, the Tidy team already feel like we have achieved a lot. Within the next week, Luke will be launching a major new site that he has been avidly working on (watch this space). As well as ending a chapter in Bulgaria, Mike has set some hefty targets for Tidy's future. And Rosie has streamlined her book keeping work with the help of the accountant, making things more efficient online.
With a waft of Spring in the air, brings the anticipation of hope and new beginnings. Bring on the rest of 2019!
Rosie