27th May, 2011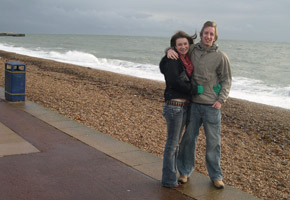 Would you believe it, another bank holiday weekend! It is not that I am complaining mind you, this week has been very busy for Tidy Design, as you will see from our twitter account! Our tweets show a combination of early starts and late finishes, not a sustainable way to run a business, but necessary from time to time to get the job done!
This bank holiday weekend Tidy Design's main goal is to relax and unwind. My plan is to take some photos, BBQ with friends and also work on a couple of personal sites / products I am developing such as Business Networking Link and our Tidy Mobile App.
Ok, you could argue that this is work however creating new websites, brands and taking photos is something I enjoy… So, is this really working? What ever you end up doing over the bank holiday weekend, be it relaxing with family or friends, taking a long walk on the beach or in the park, cinema or eating junk watching TV, have a great time and enjoy! Life is short so make the most of it!