16th October, 2017
We are very proud to see the launch of one of our new websites… Albatross Paragliding! This website was commissioned by a client whom we manage a couple of sites for. These include ET Games, and MonkeyPuzzle.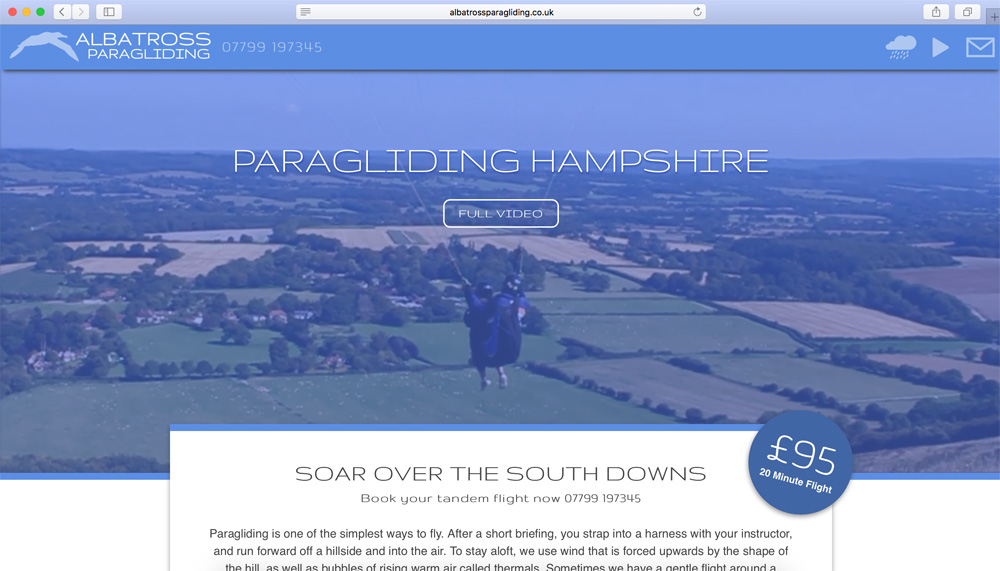 The spec for Albatross Paragliding, was to have something simple and to include a paragliding video as a central element within the site. The video sees Dave (the instructor) paraglide over the stunning scenery of Hampshire.

Overall, the new site and logo took Mike a few days, and we feel the simplistic look gives the site a fun, fresh and exhilarating look. The pictures and video have also provided a great topic of interest within the office….would you or wouldn't you?!?!
Rosie