11th February, 2011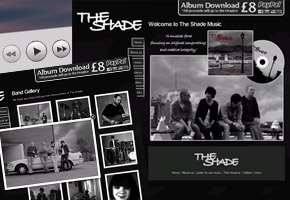 I had an interesting conversation last weekend about new verses repeat business, one of those chats that stay on your mind and make you think! My conclusion is it's important to look after what you've already got, the buzz of new business is great, however the after sale service you provide your customers is more important! After all, you want to keep your clients don't you? You also want them to speak highly of your company to others… Word of mouth = FREE advertising!
Tidy Design is very fortunate to of built up a loyal and amazing portfolio of clients over the years, and going that extra mile for that extra smile has formed some seriously solid business (and personal) relationships.
We have learnt over the years that when building a website for a new client it is so so important to listen! The challenge for every web designer is to extract the expectations from a minds eye and convert these into a functional and tidy looking site… Not always easy but like with all things, practise does help!
Here is a short testimonial we received this week following the launch of a new site we recently designed:
Tidy Design was helpful and friendly throughout the process of building our website. I was impressed by their professional approach. We are very pleased with the final result, and people who have seen the website all say it looks and sounds awesome.
Roger Park – The Shade
It was a real pleasure to work with Roger and the band, plus the reason behind this site is heart warming! Thanks again for choosing Tidy Design and also for sending us the above feedback… We really hope the site and album inspire all who listen.
So to conclude, do all businesses promote an after sale service dressed up in ribbons and bows? Good business to me is about balance, and we all have to sit back and ask ourselves from time to time… "How are my existing customers today and what can I give them of value?" It is not just about new business or delivering a service; it's about delivering quality day in day out!
I hope you have enjoyed this post… Please feel free to add your thoughts, maybe you recently received some awesome or bad customer service, or maybe you would like to tell us about the after sale service your company provides to customers?