3rd January, 2019
Following the festive holidays its back to work for Tidy Design.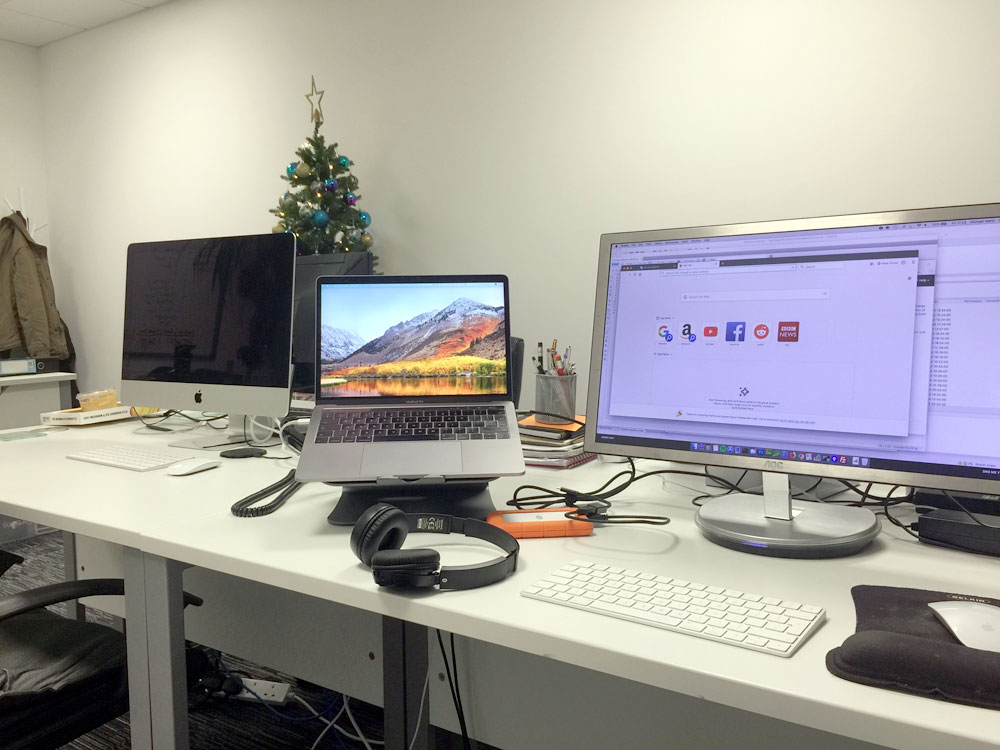 The Christmas decorations are packed away, resolutions got made and work trousers feel a little tighter… As much as we enjoyed the festivities, a new year brings both excitement and new challenges, forwards and upwards!
First a farewell:
It is with regret that we have to announce that Jonno is leaving us. Jonno has been with Tidy Design for over two years, and has been a much valued member of the team. He has worked on some major projects, including software development for Kidney Research UK and HeliOperations. His dedication and support on projects has been invaluable, and he will be sorely missed. We wish him all the success for the future, may the wind always be at your back and the sun upon your face. And may the wings of destiny carry you aloft to dance with the stars!
A busy 2018:
Last year has seen a vast array of websites being launched within the Tidy Design office. We have worked on many sites in various industries and sectors; these include health and fitness, commercial decorating, comic books, and even another NHS prenatal website.
At the start of the year, we launched letstalkearlylabour.org. This was a small site designed specifically for women (and partners) who are in the early stages of labour. It is an easy to navigate site, providing key information to help women prepare mentally and physically for the impending task of giving birth.
In mid Spring, we started working with a new client SC Vital Fitness, a local gym that specialises in personal training. This was a much larger site, consisting of a content management system, blog and members area.
One of the more fun sites that we designed this year was bigtripcomics.com. This was for an illustrator who writes and draws his own comics. We had fun looking at all images, and I think the result is a fun and quirky site!
Other news:
This year has also been busy for all of us on a personal level. Rosie ran the 5K Race for Life, and managed to survive the whole ordeal without collapsing. Luke did a trip of a lifetime and went to the Big Apple to watch a UFC event. Arguably his most impressive achievement to date however is when he drank a concoction of nespresso and grappa in one shot! Jonno travelled to Amsterdam a couple of times this year, and has surprised us all by returning each time. We half expected him to emigrate there and live the life of a Dutch man, eating cheese, wearing clogs and eating brownies of a certain variety. And finally, as well as Mike taking his family on the holiday of all holidays, he also impressed us by not shaving for a good five weeks!
A final note:
As always, we want to thank all our clients for being so supportive. Yes, we had a very busy and great 2018, and having lovely clients makes it all much easier and rewarding. We look forward to working with you all in 2019!
Best wishes, team Tidy!