21st September, 2015
Summer is generally a quiet time for us all. The kids are off for the holidays, most of us are holidaying abroad somewhere to catch some sun, and for those people who did see the sun in the UK, were making the most of it sitting in their garden or trying desperately to top up their tans on Southsea beach. But for those in the vicinity of the Royal Naval Club in Old Portsmouth, they would have heard the faint but fast tapping of keyboards from within Tidy Design HQ.
Throughout the summer, Tidy Design has been busy with a handful of new and exciting projects. As well as the Royal Beach Hotel mentioned in another blog post, the summer months also saw the launch of local opticians Cameron Davies and saw the development of total helicopter solutions company, Heli Operations.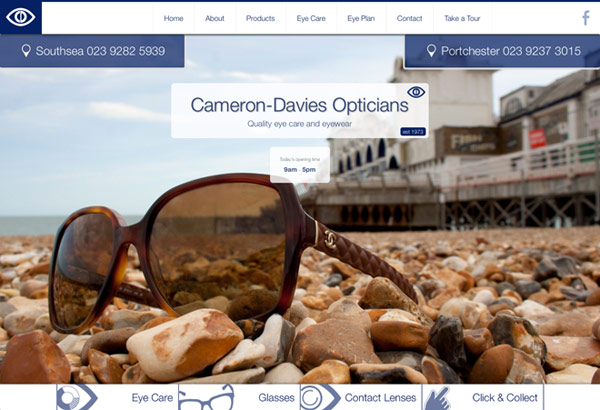 Cameron Davies brief was simple, to develop a modern, fresh and simple website to showcase their services and glasses. We were provided with some brilliant photos of glasses that had been taken in front of Portsmouth landmarks, and it was without hesitation that we put these straight onto the homepage. A lot of website tennis was going on, with us and Cameron Davies going back and forth with ideas and edits to make this website as best as it could be. The result being exactly what they had asked for, modern, fresh and simple!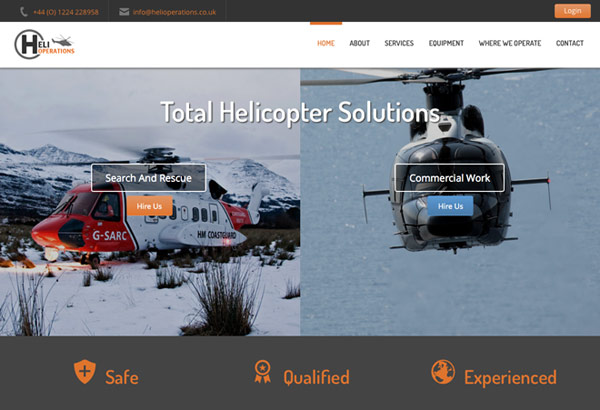 Although Heli Operations was not launched till September, for the last couple of months Team Tidy have been exceptionally busy with the development of this site. The finish result was always in our mind, to build a site that was slick, corporate and exciting. With the team of Heli Operations exhibiting at the Monaco Yacht Show later this month, it was extremely important to get this site launched on time and looking first class. We say it each time we launch a new site that 'it's the best site we have done', and with this site we feel no different and are truly very proud of it!
Rosie Ward