19th October, 2022
Now here is an interesting question; how much does web design cost? If you are looking to hire a website design agency, a freelancer or maybe tackle it yourself via a DIY website builder, then you will see prices vary enormously…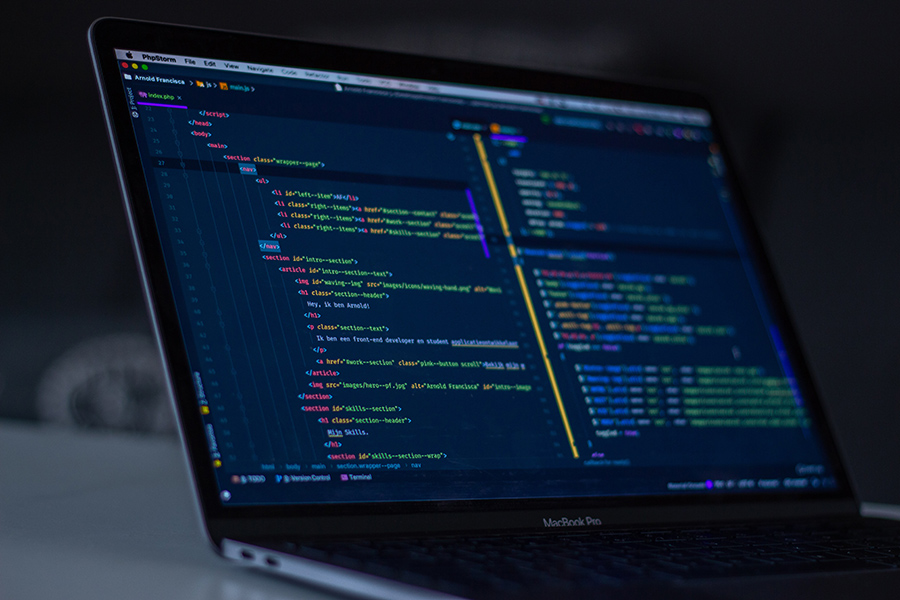 Prior to commissioning a web design project it is advised you shop around and receive a few quotes. It is a good idea to do some research, and understand what you are buying. Your web design budget will also be a factor, if you've a few hundred pounds to spend on a website, then I'd hold off emailing an award winning London-based web dev agency. You will pay a premium for quality web developers, the latest tech, a bespoke design and custom graphics. Having a budget in mind is helpful, it will determine the path you take.
Web Design Considerations
Below I have listed some web design considerations, a quick summary on the different types of websites you can buy or commission. I will not be covering every type of website or CMS platform in this post. Our focus will be on WordPress as it accounts for almost 44% of websites on the web (data via a Google search, October 2022).
FREE WordPress Theme
There are lots of free WordPress themes available on the web, however free WordPress themes tend to be free for a reason. Being an OpenSource CMS platform WordPress is constantly evolving and releasing updates, so you will need to make sure your "free theme" comes with support. A lack of support (website neglect) will often cause issues related to security, SEO, performance etc… That old saying "buy cheap, buy twice" springs to mind, and like with most things in life you get out what you put in. A free theme can be downloaded (sometimes 1000's of times) and used on other domains across the web, so your website will not be unique.
Premium WordPress Theme
With a premium WordPress theme you should be offered some support along with regular updates. There is the same issue as a free WordPress theme to consider, your website (its code-base) will not be unique and it will likely contain a lot of bloat. By bloat I mean both styling and functionality that is not used, simply there if you need it. Premium WordPress themes will try and cater for the masses, offering you endless page designs, different layouts, a variety of built-in options etc. So… although you are getting something far better than a free theme at a very reasonable price (£50 to £200), its bloat can impact performance.
Bespoke WordPress Theme
Although bespoke is the most expensive option, you are getting a "one of a kind" theme which should not contain bloat and is scaleable. Another pro to bespoke is how it is delivered. Unlike "off the shelf" themes, a web developer will likely construct your bespoke WordPress theme using a build process. This means a distribution version of your website will be compiled and uploaded to the server, keeping file sizes small and more secure. A bespoke build also allows for reduced plugin usage, the functional stuff becomes part of your theme. Free and premium WordPress websites that rely on 30+ plugins are asking for trouble, this is all third-party code. From a security and performance perspective, less is more!
WordPress Setup
Now you know a little about the different types of WordPress themes available, let's look at its setup… If you know your way around WP admin and cPanel, then you should be ok to install a free or premium theme yourself. Getting a theme installed is pretty easy, however creating the pages/post/nav etc is the bigger time investment.
Ideally you'd want to setup WordPress away from your primary domain, this would be on a staging server. Then once your WordPress website is complete and you are happy with it, the website would go live – yippee!
There is also version control to consider during setup. A web design agency such as Tidy Design would use version control to monitor all development tasks as they unfold. Having version control in place will act as both a backup and reference point for your bespoke build. Going down the free, premium or DIY WordPress route will likely mean no version control, this is something to consider…
Beware WordPress Scammers!
Make sure you are not paying bespoke WordPress theme prices for a $69 premium theme! Sadly, this happens all too often. Companies will spend thousands on an "off the shelf" theme without realising their mistake. This will leave them wondering why updates are restricted and their Google rankings are poor. Remember; it is a good idea to check what kind of website you are buying before you pay a deposit. If in doubt, ask for a breakdown of costs based on your project spec.
Web Design Pricing
The location of a web designer will be a big factor, obviously a London-based web dev agency will cost far more than a Portsmouth-based agency. And a freelancer based in Portsmouth will cost more than outsourcing a website overseas. Typically you'll find website payments come in various forms. Sometimes you'll find you'll be quoted a fixed price for a website, some developers and designers charge a day rate, and others who charge by the hour. Generally, web dev agencies and freelancers will base their price on time to plan, design and build your website. The total price would cover both time and material.
Below is an example web design quote, a breakdown of tasks and hours for you to review. Prices are based on an hourly for of £50 ex vat. This example covers a small brochure site (several pages max) with no advanced/custom functionality.
Planning & mapping of website: 4 – 8 hrs, £200 – £400
Some competitor analysis: 4 – 8 hrs, £200 – £400
Initial design stage: 6 – 12 hrs, £300 – £600
Website build: 14 – 40 hrs, £700 – £2,000
Content support and data entry: 8 – 16hrs, £400 – £800
Deployment, testing and handover: 4 – 8 hrs, £200 – £400
Total Cost: £2,000 – £4,600 ex vat
Please note; if a larger agency was charging £100 per hour then this would total £4,000 – £9,200 ex vat. With a larger agency you would be benefiting from more staff, this would likely speed up development time. They'd also have dedicated roles within an agency, for example a designer to tackle front-end and a content writer to proof read text.
Conclusion
The total cost of a website will vary depending on your project specifications. Within this post we have touched on several pricing factors, be it the type of company you choose to work with, or the type of website you choose to have.
There is also digital marketing and/or support to factor in once your website has been built. Simply having a website is not enough to reach the top of Google, there needs to be a strategy in place to obtain page one search results.
Lots to take in and digest. I hope you found some value in this post. If you are looking to hire a web design agency based in Portsmouth, Hampshire then please feel free to give us a call. Tidy Design would be delighted to review your website requirements.
Until next time, keep it Tidy!
Mike