5th July, 2020
Introducing another freebie icon set from Tidy Design, a selection of free hand crafted camping drawings. Looking for some camping or adventure themed graphics then we hope these will help…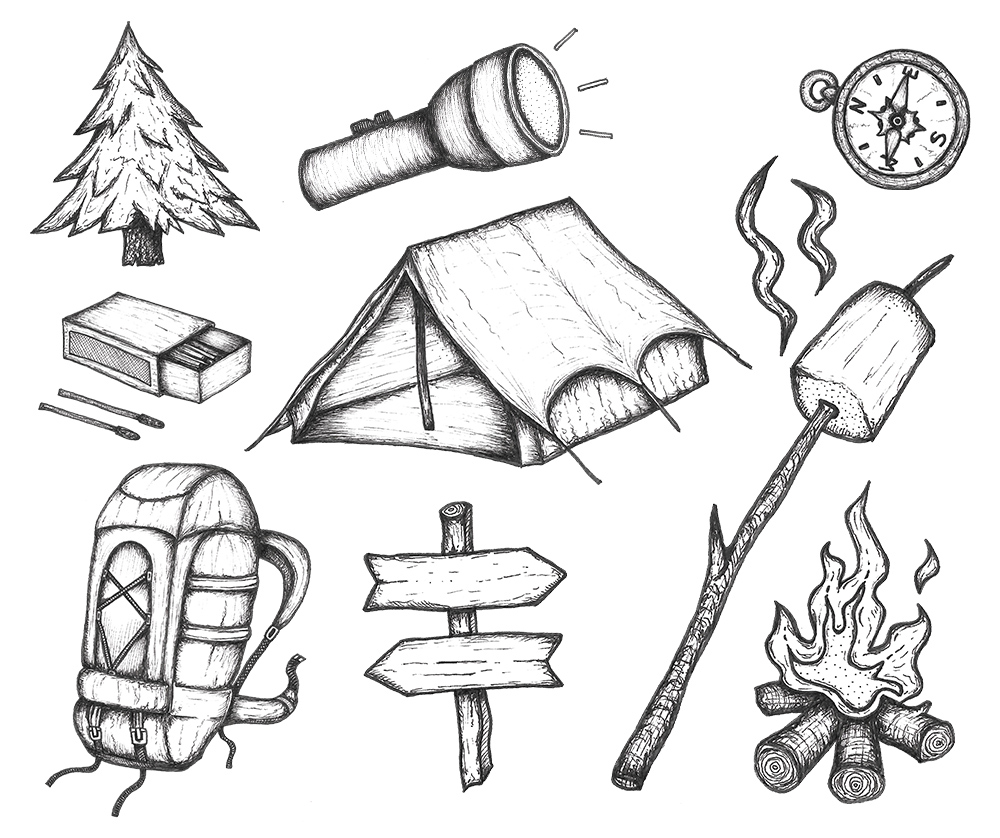 These FREE camping icons can be used on both commercial and non-commercial projects. All we ask in return is not to re-sell or distribute our work elsewhere, instead please link back to this post – be awesome!
A byproduct of home schooling…
Since lockdown began so much has changed for many of us… Wednesday has become my "home schooling" day, a day of the week I dedicate to my two boys. As someone who enjoys art, creativity and nature, I tend to take my boys on long walks, get them drawing, painting and writing.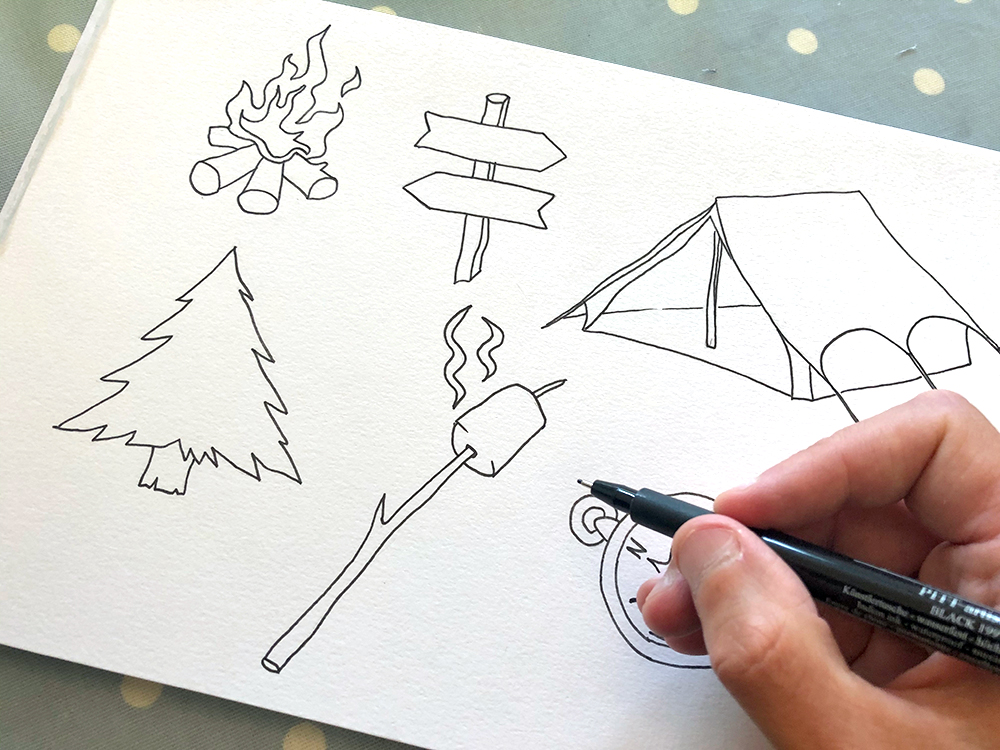 This weeks art topic / theme was "camping", it is something we do a lot, and it is something we all miss. Whilst my boys sat drawing forests and tents, I got to work on some free hand drawn camping artwork for the Tidy Blog. This art exercise also gave us time to reflect on past adventures and weekends away under the stars…
Free camping drawings
Just some of the free camping / adventure themed drawings you can download today! To find out more about my art creation process please visit highland cow art.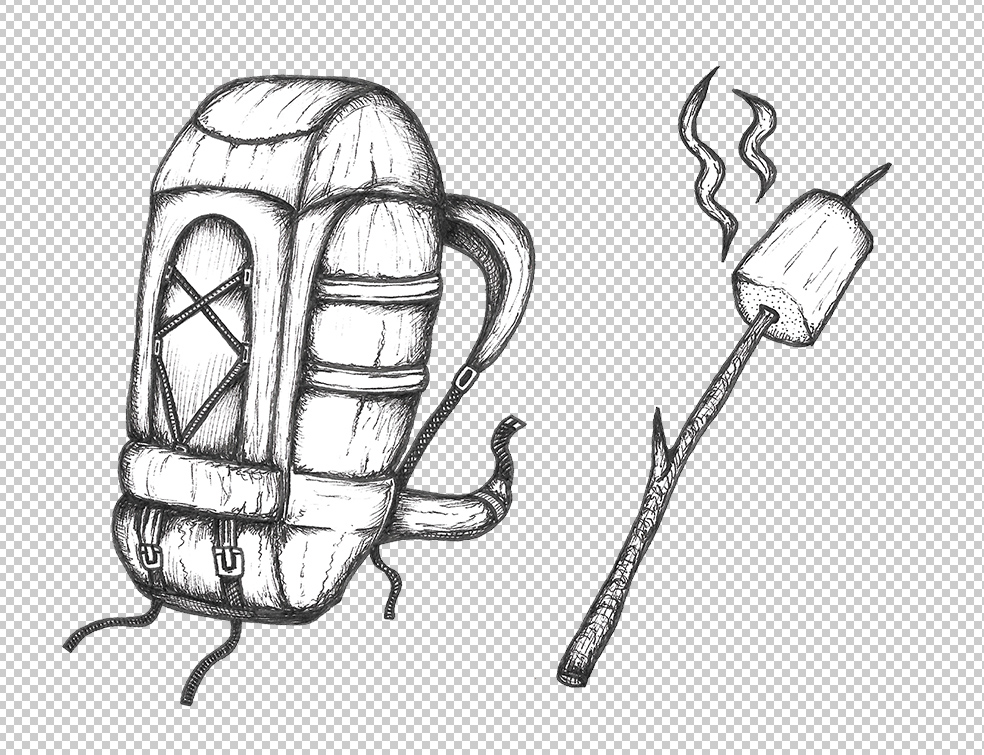 Looking for more freebies or artwork?
If you enjoyed this free hand drawn camping icons post then check out our FREE Stuff page or visit Sea Life Art for more Tidy artwork. I hope you find a good home for these camping graphics – take care and visit again soon!
Until next time, keep it Tidy…
Mike