31st August, 2020
About a week ago Tidy Design purchased the new iPad Pro 2020 and Apple Pencil 2, exciting times! However, due to work being busy and a couple of tricky website updates, it remained boxed until the weekend.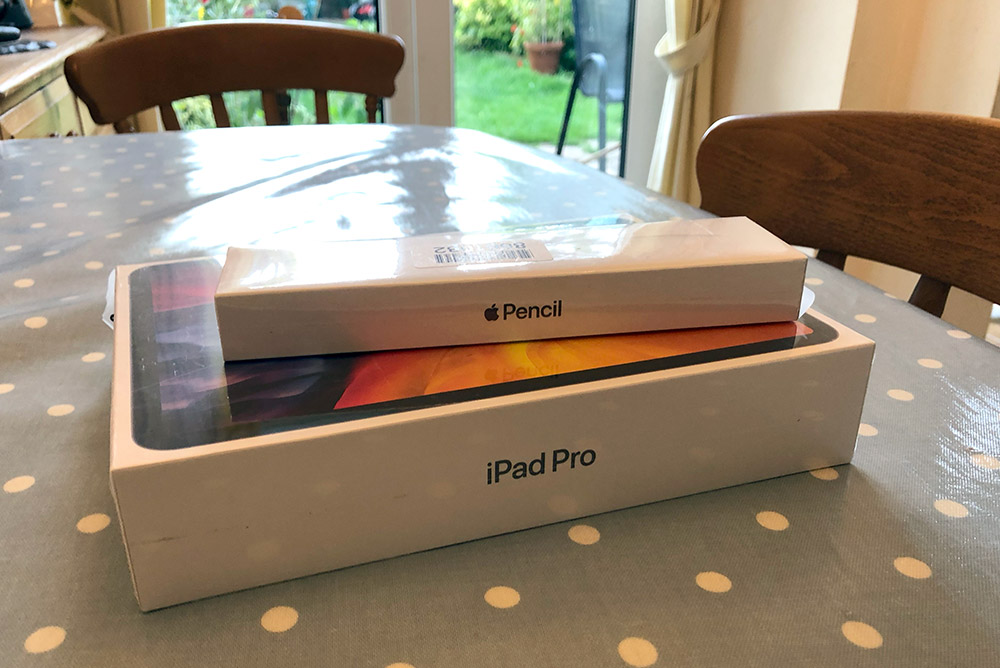 For those of you that don't know us, fine art and creativity forms a big part of our business. Please check out Sea Life Art to find out more, this is one of our arty side-projects. I believe an artistic flair comes in handy within certain areas of our business. Be it company branding, website design, programming, illustration work or content marketing. An eye for detail (thinking outside the box) can really help…
Below you will find a few digital drawings I did over the weekend using Procreate, I hope you like them? My two young boys love Halloween, hence the subject matter…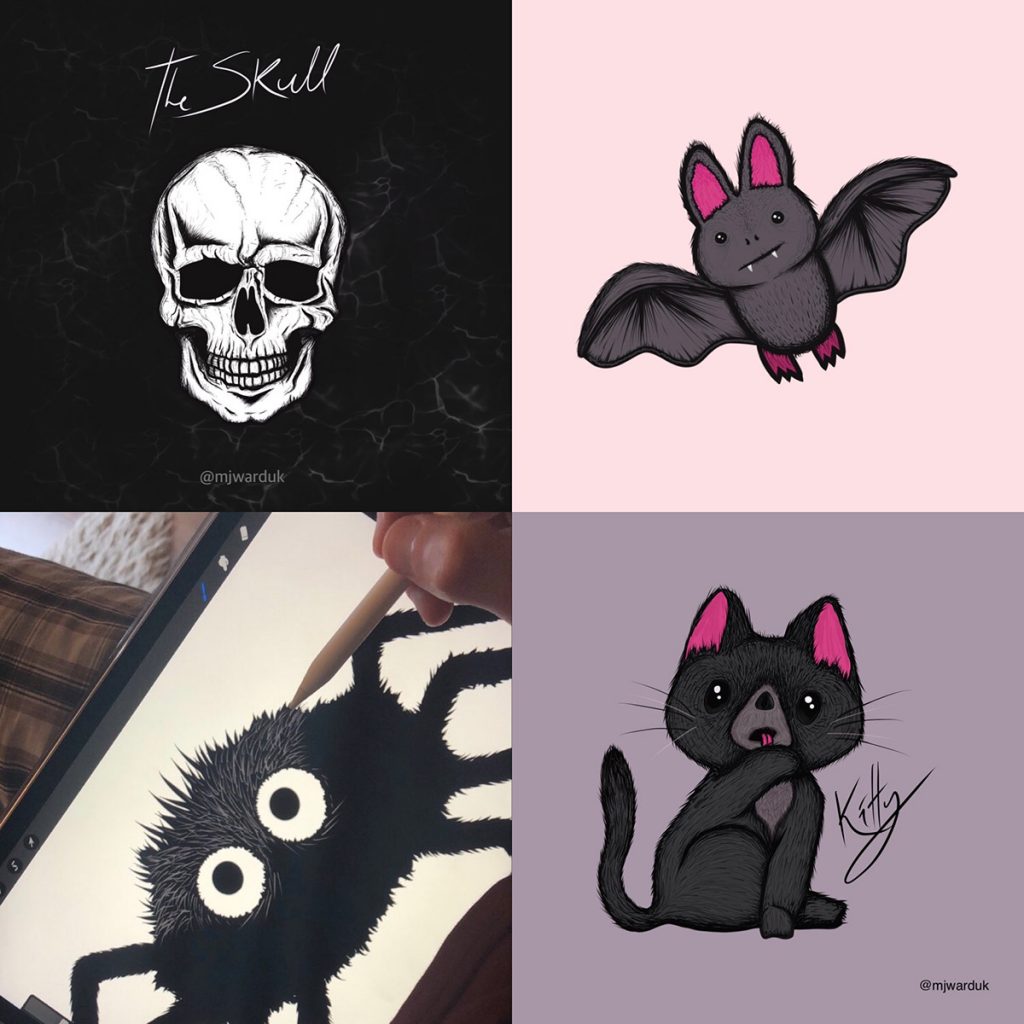 What is a digital artist?
A digital artist will create art using a computer, scanned drawing(s), or maybe illustrate via his/her tablet, mouse or trackpad. Because technology has advanced so much in recent years, creative folk can easily edit photos, audio, video, animate and innovative. Mobile tech has been a game changer for digital art, tools (apps) for creating digital art are far more accessible.
Personally I still enjoy using materials like paints, pens, brushes and paper to create art. However, as a digital design agency we do need to cater for a digital world. New tech can certainly help improve and speed up processes, this in turn is good for business. Below is a cute spider drawing I did, I was experimenting with brush settings.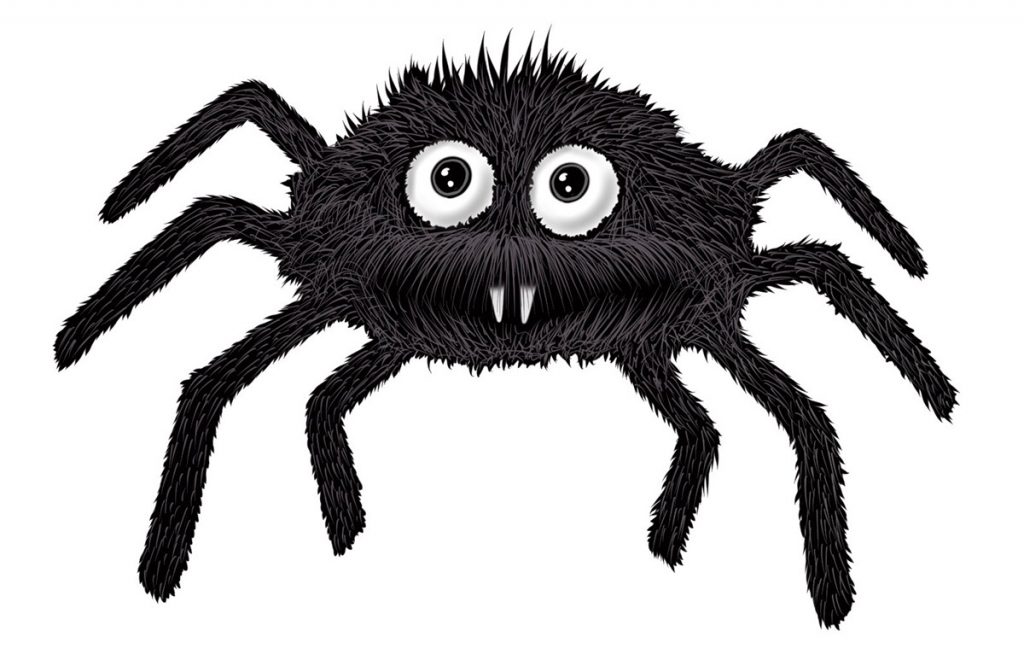 How did I find Procreate?
On Friday evening I binged several Procreate tutorials and videos, getting myself familiar with its user interface and shortcuts. I then experimented with my Apple Pencil, doing a few quick doodles. As someone who illustrates and has used Photoshop for many years, I thought this combination would help me get started. How did I find it? Awesome!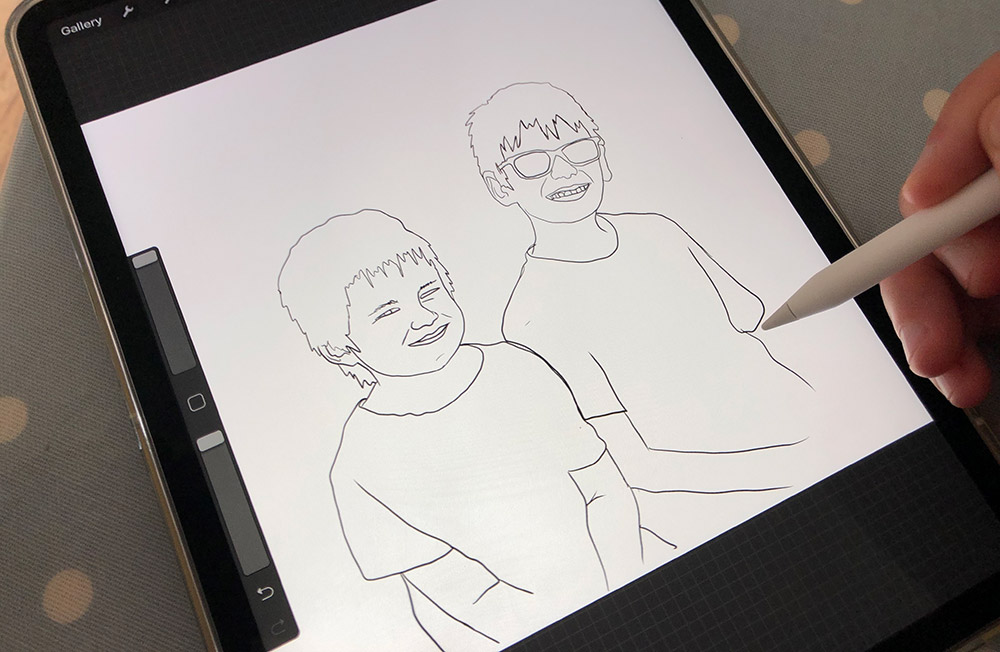 Graphic Designer v Digital Artist
As a graphic designer our primary focus is clear communication. The mission is to solve problems via visual design, delivering work that helps fix communication challenges. As an artist, illustrator or digital artist we create. The mission is to innovate, create artwork that gets people thinking, looks pretty and/or connects. So these are two different hats, different paths, different methods of creating. This is something to consider when mapping out your next design project.
By far my favourite (and most detailed) digital artwork of this weekend is "The Skull". It looks like it belongs on an album cover, maybe of some metal band.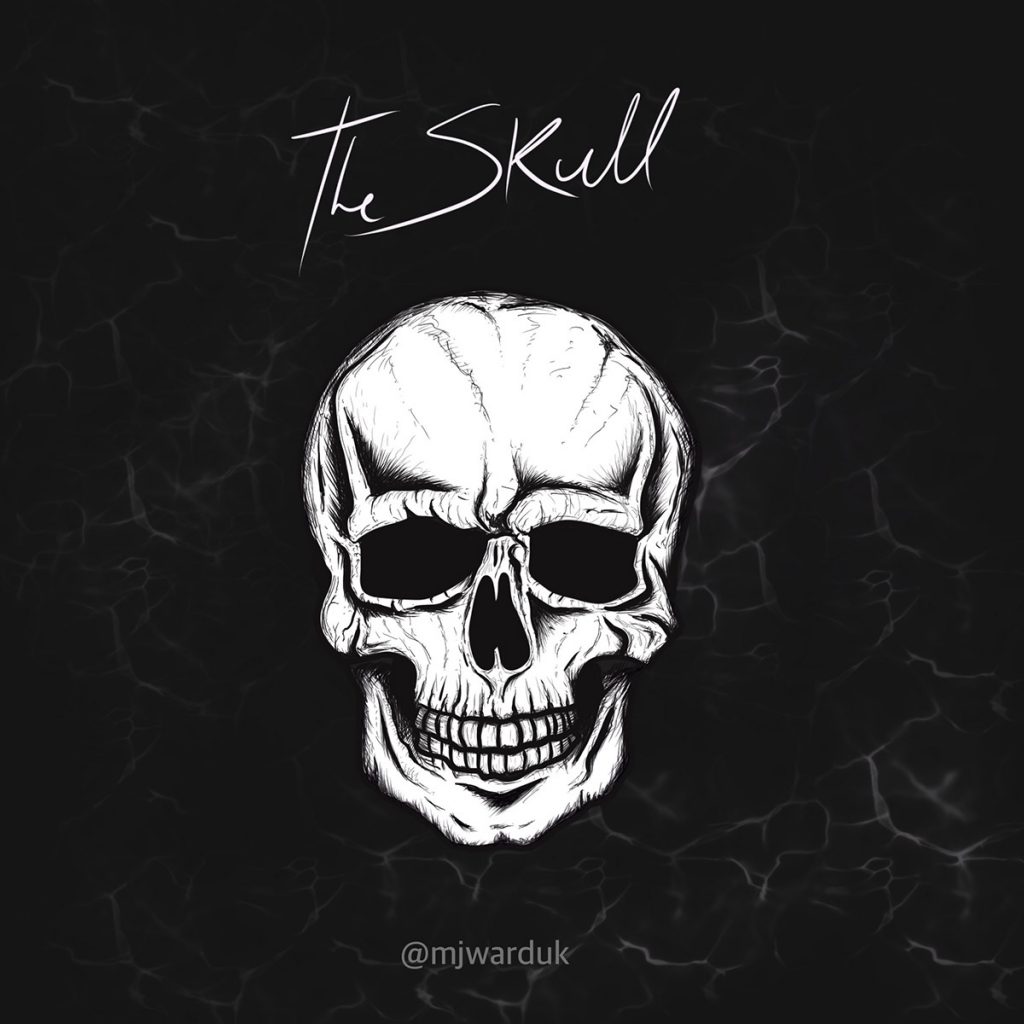 Digital Artist in Portsmouth, Hampshire
When it comes to my own "digital art" and learning Procreate, progress has been phenomenal this weekend! I guess when you enjoy something it is no longer a job or a task to complete, you get lost in a flow state.
Working with Procreate has been great fun, a nice blend of "pen to paper" and "photoshop" logic, it was quick to pick up. I am planing a few different styles of digital artwork in the near future. It would also be nice to create a Tidy font family, and a few new icon packs for the FREE Stuff area.
Some Recent Digital Art
Since writing this post I have been experimenting lots with Procreate. Below is one of my recent creations for the Reef Trust, a t-shirt design.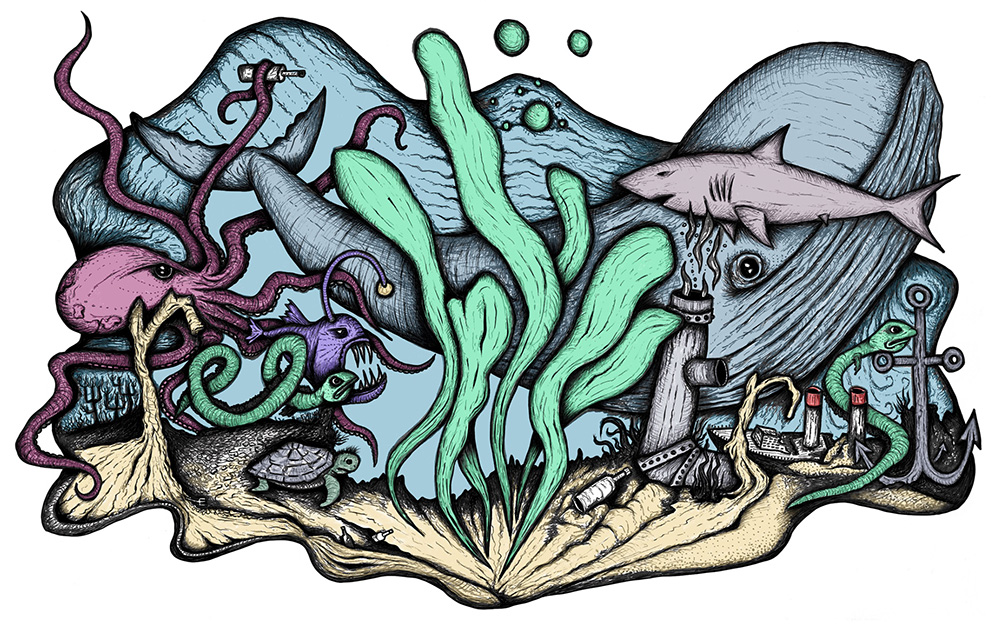 Please check out our illustration and graphic design pages on Tidy Design, also why not pop over to Sea Life Art to view more Tidy artwork. For now it's back to some iPad Pro research and Procreate development. Thank you for reading this post, any questions then please do contact us.
Until next time, keep it Tidy!
Mike