26th May, 2019
Are you looking for something different to help promote or market your business? Maybe a comic strip could help your company tell a story, fewer words and some quirky visuals. Tidy Design is here to help you stand out from the crowd!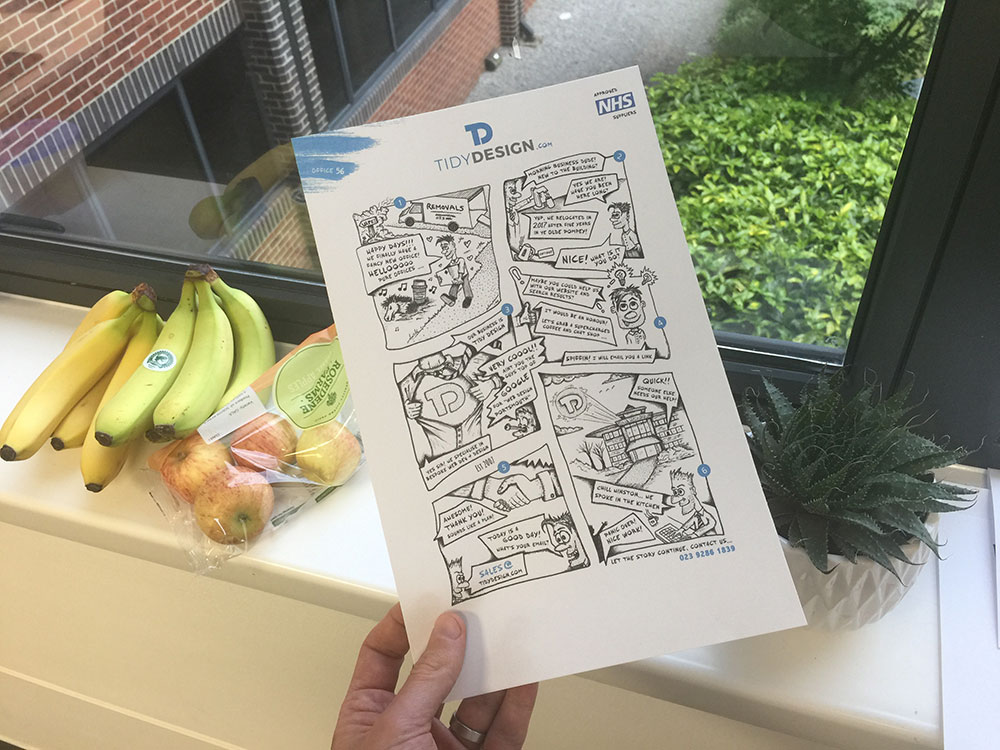 We received an email last week from our office manager which said; "I would like to develop a PDF booklet that will be distributed to every occupier as well as any new occupiers that will contain a marketing page per company (only companies within the centre). What you include on the page is really up to you however a suggestion would be your company name/logo, telephone number, email address and website. You could include pictures and a description on what your company does. It is really up to you .. a free platform to get your company name to the other companies in the centre."
After a quick brainstorm the team at Tidy Design got to work, mapping out a short story for a comic strip…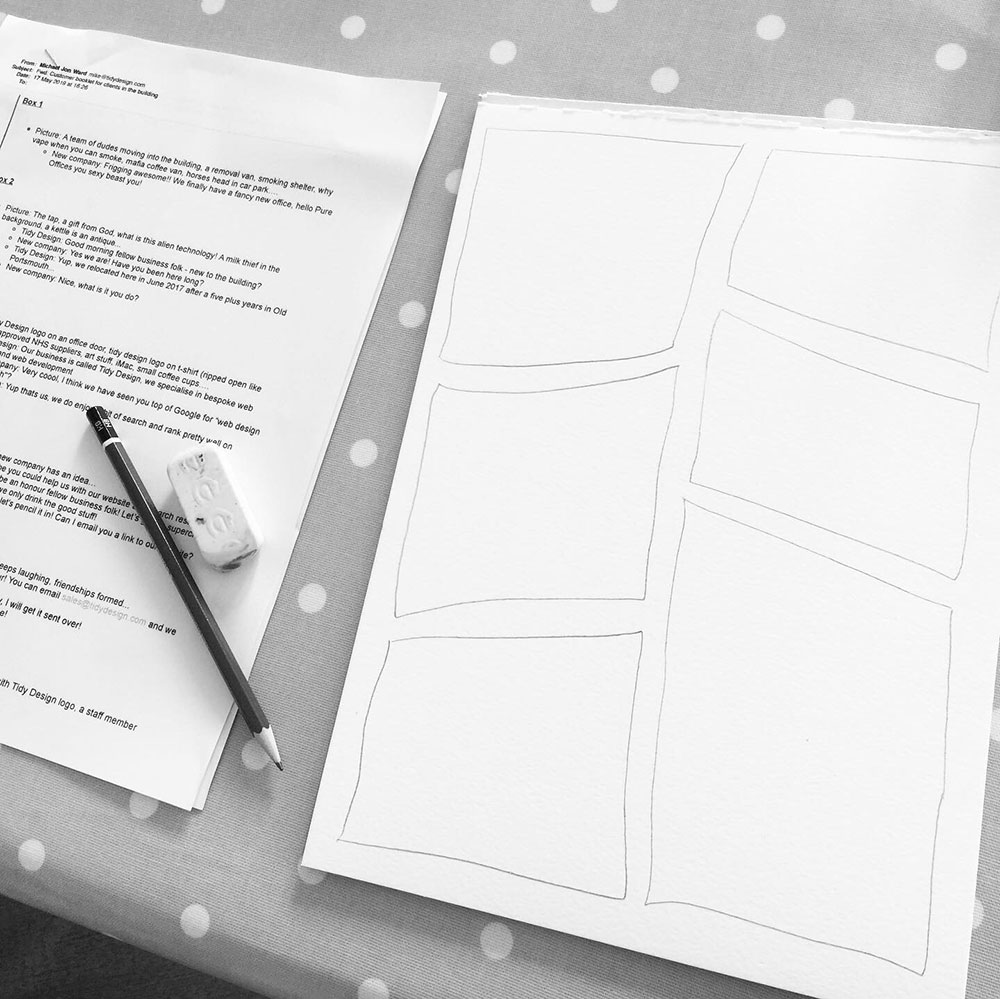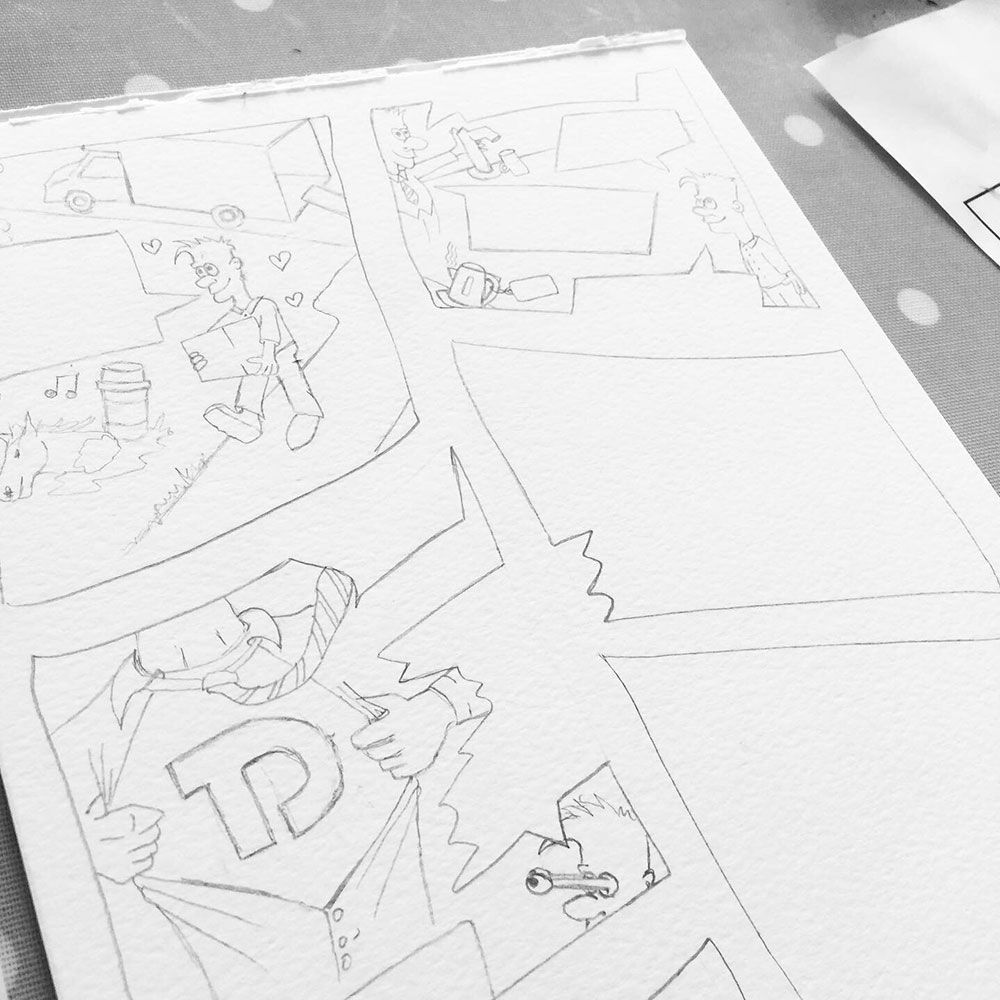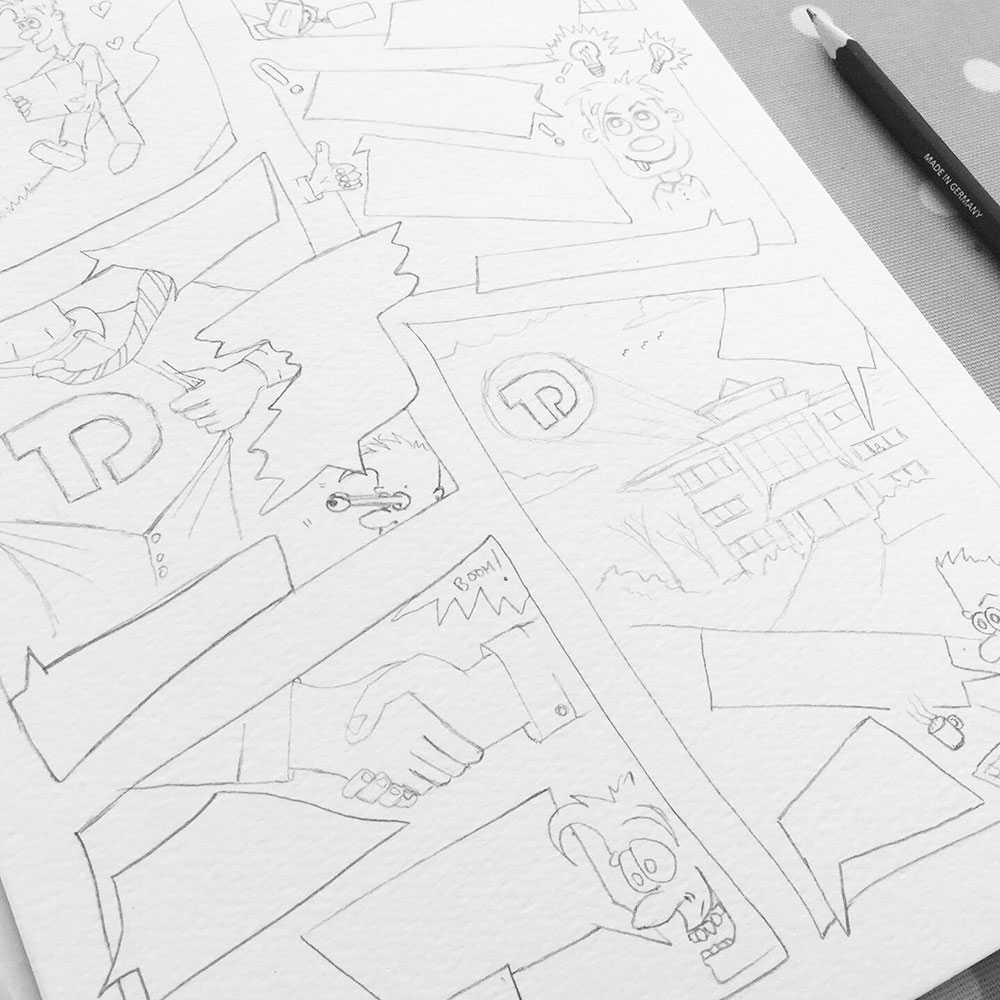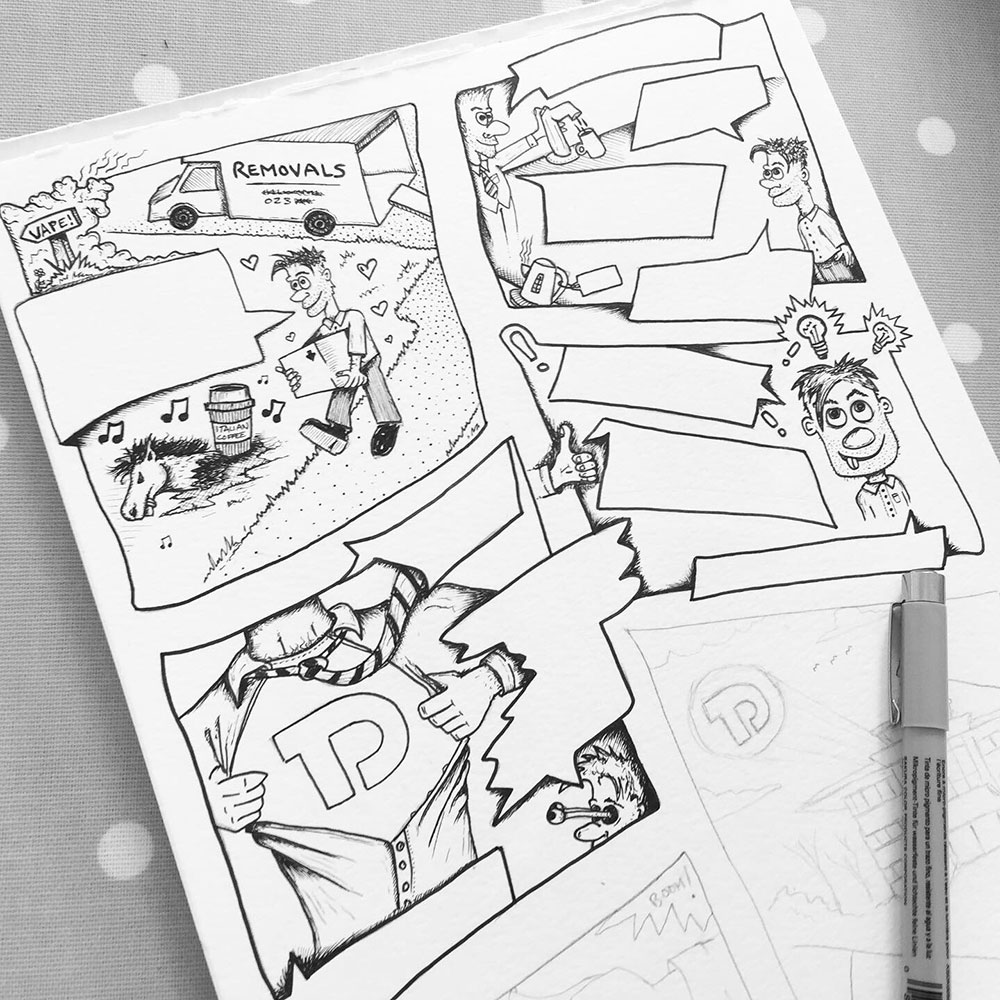 It took the best part of a weekend to prepare and produce this Tidy Design comic strip, we hope you like it?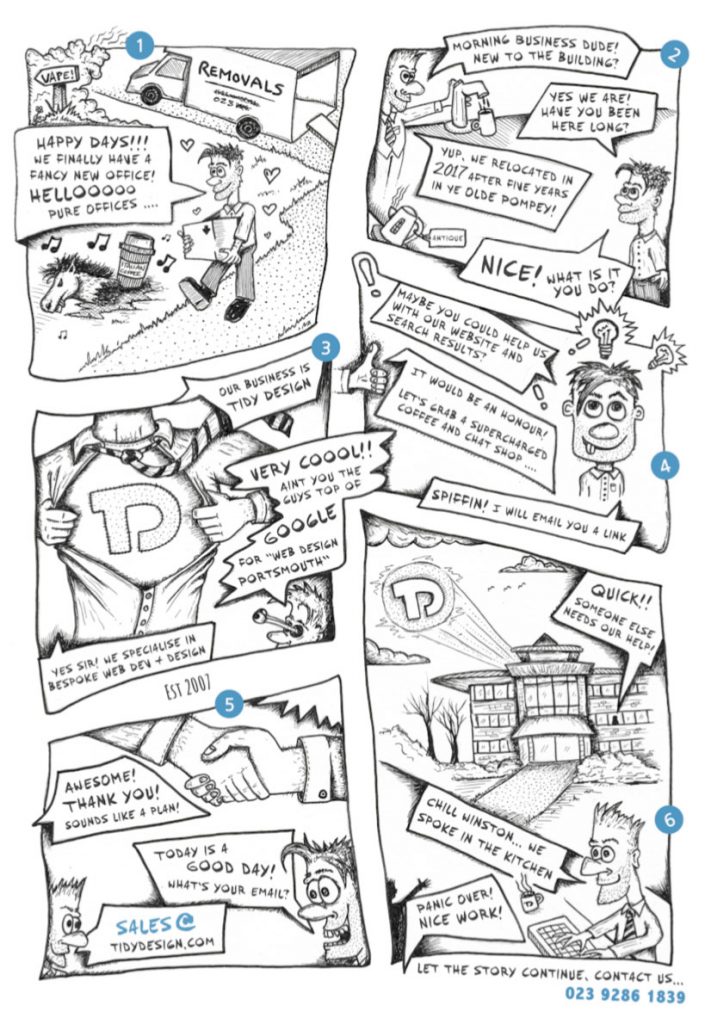 Comic book artist Portsmouth
Mike has always enjoyed fine art, creative writing and illustration, it forms a big part of his life! Be it studying a "BA hons Communication Design" degree at the University of Portsmouth, learning about "Graphic Design" at college, or drawing at home for his two boys, art is part of life…
Mike likes to think outside the box, creating imaginative graphics and bespoke designs to ensure that your brand gets noticed. Please give Tidy Design a call or email if you have a creative web or design project in mind, we'd be happy to help!