25th July, 2013
I wrote and illustrated this short story about a giant turkey back in 2013! It took about four weeks to write and illustrate, please take a look.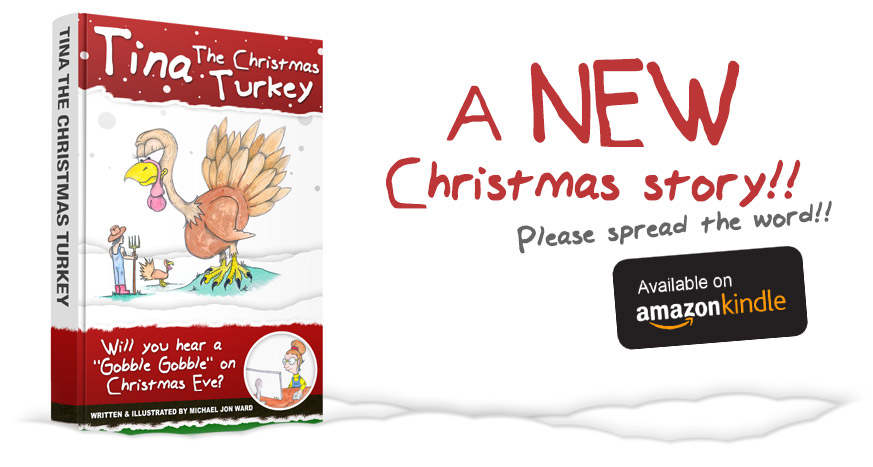 Although book illustration is not our core business, I found recent personal projects great fun to work on. These include A to Z for Kids and Montgomery Moon, all of which are available on Kindle!
Children's book illustration
So, are you looking for an illustrator based in Portsmouth, Hampshire? Have you recently written a children's book and now need some illustrations to tidy it up? Why not give Tidy Design an email with your book / illustration requirements. We will always do our best to help. We also love hearing from creative individuals in and around the area.
As for future personal projects, new books and illustrations – I look forward to starting the next one! In 2019 I started "Sea Life Art", please check out the link below…
Mike